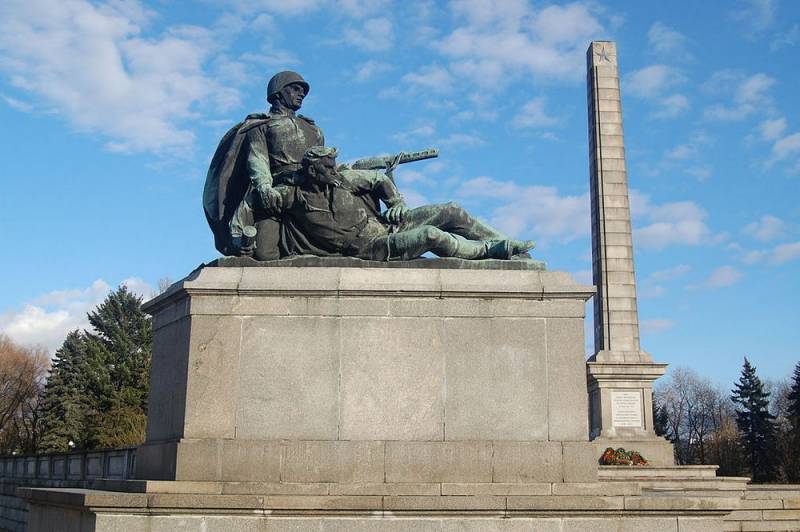 Against the background of Warsaw's attempts to rewrite their own history, and in anticipation of the World Holocaust Remembrance Forum, the foreign affairs agencies of Russia and Poland continue to debate on Twitter.
The Russian Foreign Ministry responded to the rebuke of Polish diplomats that the actions of Soviet soldiers to liberate Warsaw from the Nazi invaders allegedly did not bring Poland freedom.
The response of Russian diplomats says that the Soviet Union saved the Poles's life, and they needed to achieve freedom themselves.
The Polish side on the same day replied that the record was the first official recognition on the part of Russia that the entry into the territory of the country of the Red Army in 1945 was not connected with the "coming of freedom".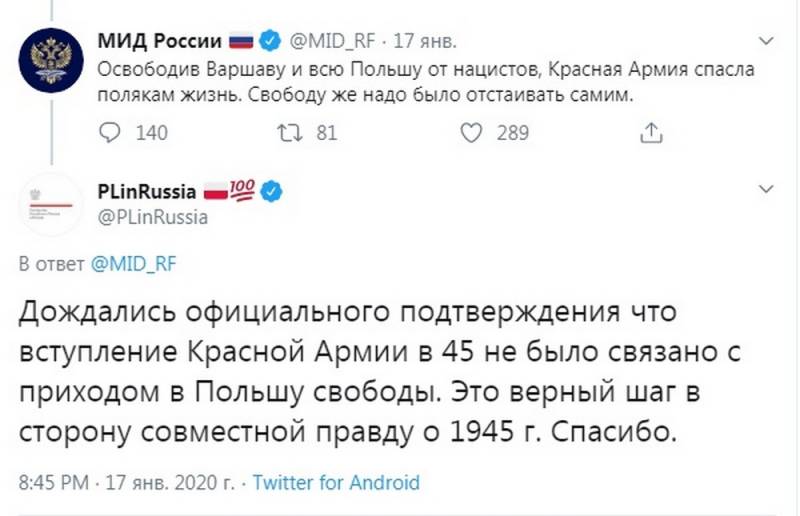 Apparently, the "courtesy exchange" will not end until the start of the International Forum in Israel, and then the skirmish will develop depending on what is said on the forum.
More precisely, a further factor determining the tone and intensity of the skirmish on Twitter will be the degree of shame that will cover Warsaw.
And judging by the fact that the President of Poland, Duda, canceled his trip to Israel, Warsaw is seriously afraid that Russia will publish documents with such a historical truth that it will not be washed away for a long time.