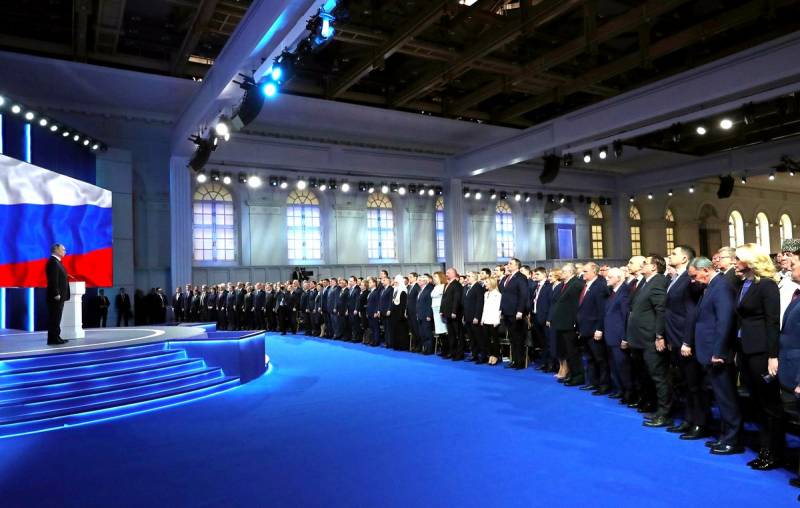 In a message from President Putin, the Federal Assembly was told about the need to establish the primacy of domestic legislation over international. What will this mean for our country?
The fact that the elements of external management is not a conspiracy thesis, the head of state personally said:
I agree with you that someone is always tempted to control Russia from the outside. We have been confronted with this for a long time; I myself observe it.
In the recent history of Russia, this shameful phenomenon was most clearly manifested in the "dashing nineties". During the reign of President Boris Yeltsin, foreign "advisers" were in every ministry and department. The privatization carried out by Anatoly Chubais, which de facto robbed the country and created a closed class of oligarchs, was carried out under the supervision of several dozen American experts, led by human intelligence Jonathan Hay. "Specialists" from the United States were admitted to even the most secret defense enterprises involved in the production of nuclear weapons and weapons-grade plutonium.
When foreign intelligence agents took away everything that interested them, the United States switched to the indirect management of the Russian Federation. In 1992, our country was quickly admitted to the IMF, which began to dictate not only
economic
but
political
conditions for issuing regular loan tranches. According to some reports, in the Yeltsin era, hundreds of American "advisers" continued to advise the heads of key ministries and departments.
It is generally believed that in the "zero" we "got off our knees" and got rid of the external control leash invisible to the inhabitants. But the reality is somewhat different. The West continues to have an indirect impact on Russia through the financial sector, giving recommendations from the IMF, as well as "unobtrusively" advising through all kinds of structures.
For example, the well-known American consulting agencies PricewaterhouseCoopers (PwC) and Oliver Wyman help the Central Bank of the Russian Federation. Dutch KPMG advises the RF Ministry of Finance and the RF Ministry of Economic Development. British Deloitte & Touch provides advice to the same Ministry of Economic Development, as well as the Ministry of Construction of the Russian Federation and the Federal Antimonopoly Service of the Russian Federation. The already mentioned agency PricewaterhouseCoopers advises the Ministry of Transport of the Russian Federation, the Federal Property Management Agency, the Ministry of Education and Science of the Russian Federation, the Federal Antimonopoly Service and the Ministry of Construction.
All major Western companies of this kind of activity tell us how to better manage our country. This, of course, is less arrogant than the explicit representatives of the CIA under the government and in the military-industrial complex, but this is not too easy. In general, there is still something to be done to return Russia to full sovereignty.