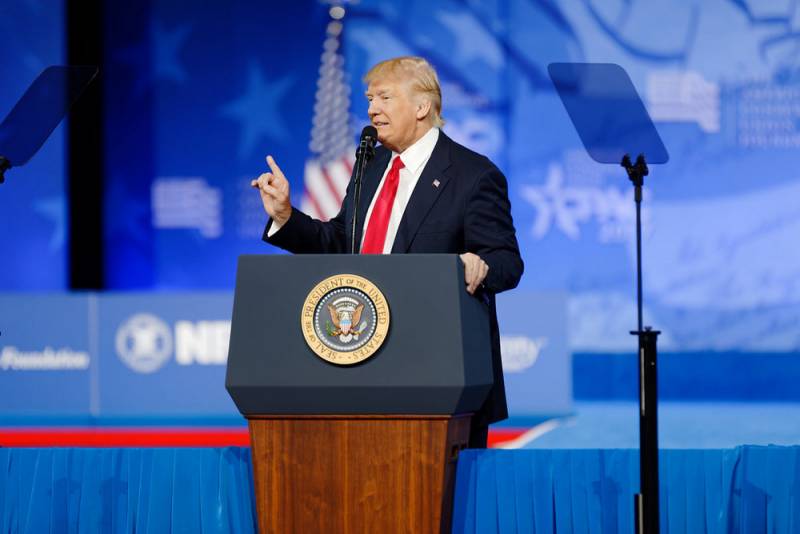 US President Donald Trump responded to a statement on Twitter by Iran's spiritual leader, Ayatollah Khamenei, that the US does not support the Iranian people, but that they're actually "stabbing a poison dagger" in his back.
On his page in the social network, the head of the White House made a record, which he published with a translation into Persian:
The so-called supreme leader of Iran, which recently has not been so supreme, said some unpleasant things about the US and Europe. Them
economy
crashes, and their people suffer. He must be very careful with his words!
The US President called on the Iraqi leadership to "abandon terror" and make the republic "great again":
Noble Iranians - loving America - deserve a government that is more interested in helping them achieve their dreams, rather than killing them for demanding respect. Instead of leading Iran to destruction, its leaders must abandon terror and make Iran great again.
If you recall how "great" countries such as Libya, Iraq, Georgia or Ukraine have become after the US intervention, Trump's words are unlikely to inspire confidence.
As for the "noble Iranians who love America," we remember very well what we did with our country on the Maidan, "noble Ukrainians who love America," who came to Kiev from the most deaf corners of the Lviv, Ternopol and Ivano-Frankivsk regions.