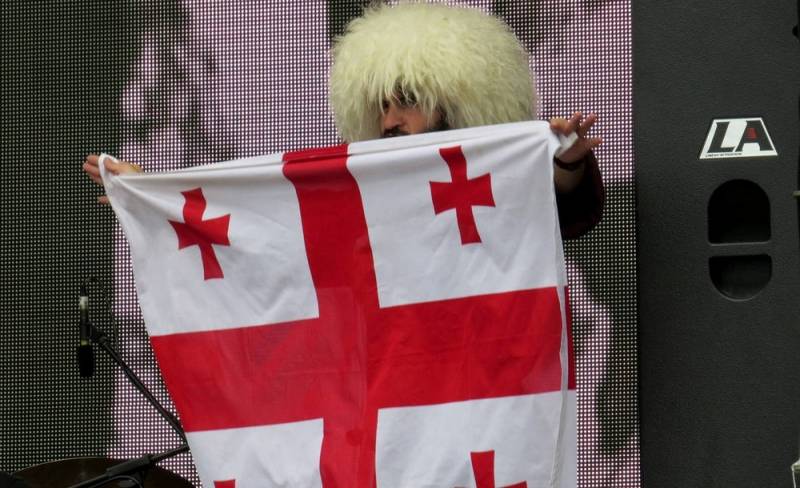 American NGOs even outraged the Georgian authorities, whose pro-Western orientation has long been the basis of state
policy
.
The Georgian authorities have expressed open dissatisfaction with the activities of the US National Democratic Institute (NDI) in the country, which conducts polls and then distort their data in favor of the opposition forces. It is reported
"Sight"
.
After negotiations with Laura Thornton, the head of the NDI office in Georgia, Mamuka Mdinaradze, vice speaker of the parliament from the ruling "Georgian Dream," noted that despite a long and frank dialogue, discussions with NGO leaders will continue, as there are questions for the Americans, "and there are no comprehensive answers. "
The alarm of the Georgian authorities is simple to understand: significant distortions made, for example, during an exit poll in elections, can not only affect the position of voters who have not yet voted, but also give grounds for subsequently accusing the authorities of falsifying the results of these elections.
Moreover, it is no longer a secret that NDI conducts its research in Georgia at the request of a company close to the American puppet who fled the country - Mikheil Saakashvili.
The most accurate assessment of the activities of the NDI are the words of the sociologist Valerian Gorgiladze, said by him on one of the airs:
Laura Thornton, who openly criticizes US President Donald Trump, calls him a fascist, actually involves Georgia in the global civil war of conservatives and liberals.
Unfortunately, today it seems unlikely that Georgians would point Americans at the door. When it comes to white gentlemen, the "great pride of the small mountain people" somewhere disappears instantly.