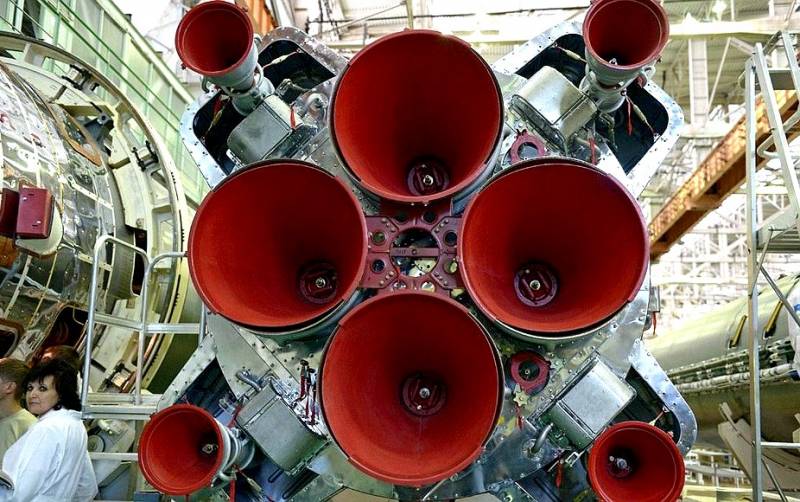 Work on the creation of the latest Soyuz-6 mid-range missile can be launched this year. This was stated in the RCC "Progress". According to Dmitry Baranov, the general director of the organization, in order for the center to begin creating a promising medium, it only requires
technical
task from "Roskosmos".
It is worth recalling that the Soyuz-6 launch vehicle is planned to be built on the basis of the Soyuz-5 rocket. In the future, this device will have to replace carriers of the Soyuz-2 family that are close in carrying capacity. In addition, Soyuz-6 will become the basis for the second stage of the Russian Yenisei superheavy rocket.
A test launch of a promising medium-class carrier is planned for 2025 from the Baikonur or Vostochny Cosmodrome. In the first stage of the rocket, the RD-180 marching engine on kerosene and liquid oxygen will be used. The second stage will be equipped with hydrogen RD-0146 or RD-0150. Soyuz-6 will be able to bring payloads weighing up to 9,3, 5,5 and 2,3 tons into low, sun-synchronous and geo-transition orbits, respectively.
In addition to a promising medium carrier, Baranov also mentioned the Soyuz-7 rocket for launches from the Sea Launch platform. The functionary emphasized that the relevant negotiations with S7 Spase (the owner of the floating spaceport) were already underway, but the matter had not yet reached the start of the development of the launch vehicle.