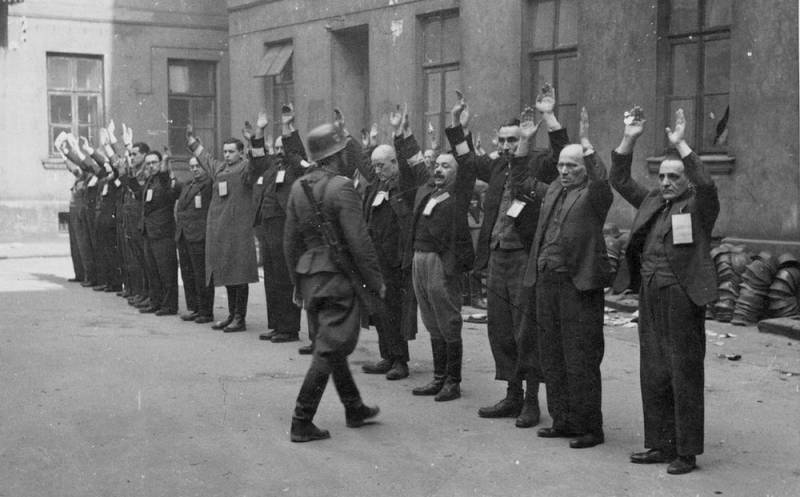 Against the backdrop of the attempts of the Polish leadership to rewrite history and on the eve of the 75th anniversary of the liberation of Warsaw by the Red Army, the Russian Ministry of Defense declassified some of the historical documents that shed light on this event.
As follows from declassified documents, in the concentration camps of Poland, the Nazis executed about five hundred British and Americans.
So, in July 1942, under the pretext of an exchange of prisoners, the German administration of Warsaw ordered the British and Americans who lived in the Polish capital at the time of the occupation to gather in the prison square.
For the assembled, everything ended exactly the same as for the Jews, whom the Nazis collected in the same way - death in the gas chambers of the Treblinka concentration camp.
Documents testify to the horror that prevailed on the streets of Warsaw at the time of its liberation by the Red Army:
Warsaw is destroyed. Not a single intact house is found on the streets; entire neighborhoods are turned into ruins. There is not a single monument left. The cultural values ​​of the city are destroyed and plundered. Almost every yard has graves; the corpses of tortured Poles are scattered across the streets.
Recall that the press service of the Polish capital said that Poland would not celebrate the 75th anniversary of the liberation of the city from Nazi occupation, as this day has not been an official holiday for several years.