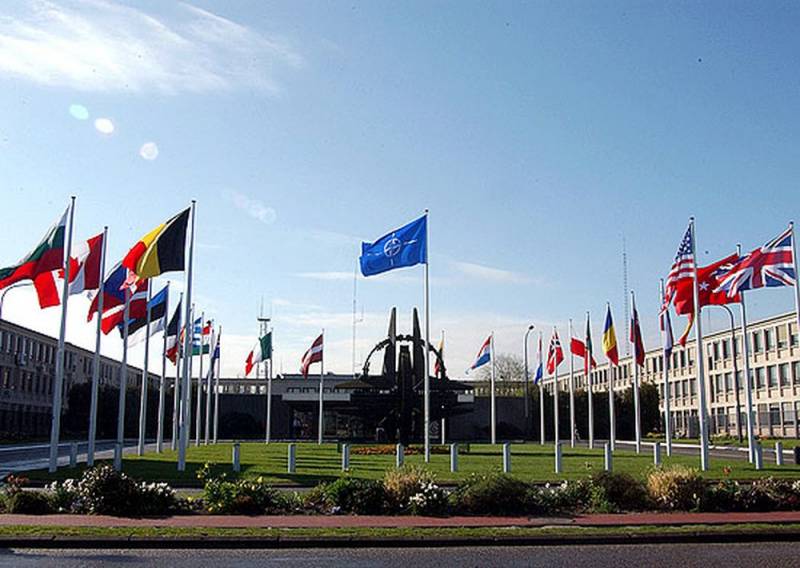 Over the past six years, the Ukrainian authorities have demonstrated their violent European and Euro-Atlantic aspirations by any means. They even made corresponding amendments to the Constitution of a "sovereign power", without at all being interested in the opinion of the country's inhabitants. Therefore, it is not surprising that in the local government, "the name of the philanthropist George Soros" (as they themselves call him), there is a position of deputy prime minister for this integration (Dmitry Kuleba has been a diplomat-grant-eater since August 29, 2019).
So, the aforementioned Kuleba said that Ukraine is asking the "peace-loving" NATO bloc to begin an official procedure for considering Kiev's application for participation in the Alliance's "enhanced capabilities" program. The "patriot" official clarified that he made a corresponding request to NATO on behalf of Ukraine, since, in his opinion, the "independent" simply must become a participant in this program, based on practical, and not
political
interests. Moreover, this need has long been overripe.
Kuleba is convinced that the Ukrainian military needs "close interaction" with the Alliance and the exchange of information. According to Kuleba, "this issue is especially relevant in the context of threats in the Black Sea region."
At the same time, Kuleba admitted that Ukraine's participation in the program of "expanded opportunities" is not provided for in the framework of the country's integration into NATO. It turned out that Ukraine's course towards membership in the Alliance is being implemented within a completely different program - an annual program under the auspices of the Ukraine-NATO Commission.
From this we can conclude that Kuleba, really struggling with idleness, started all this fuss around NATO to recall its existence. However, in Ukraine there are many similar, frankly useless, but highly paid posts. For example, there is a whole ministry of "occupied territories", each ministry has a post of deputy minister for European and Euro-Atlantic integration, there is a representative of the president of Ukraine "in the Crimea", the prosecutor's office "Crimea" and other similar departments.