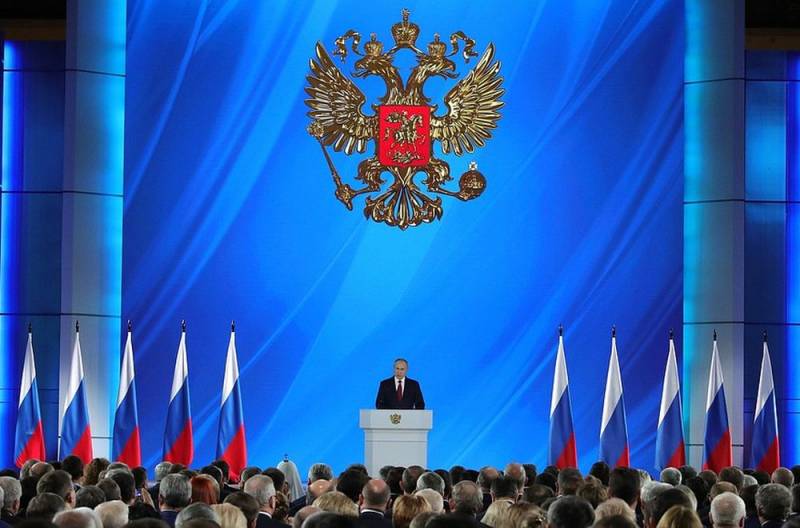 On January 15, 2020, Russian leader Vladimir Putin, during his annual Address to the Federal Assembly of the Russian Federation, called on the club of the world's nuclear powers (permanent members of the UN Security Council: the United States, Russia, France, the UK and China) to begin to address the threat of global ( nuclear) war.
Putin drew attention to the fact that world events are developing unpredictably, specifying that regional conflicts can rapidly develop into a threat to the entire international community. Therefore, a serious discussion about the principles of a stable world order has matured.
The five nations must first start with measures to remove the prerequisites for a global war, to develop updated approaches to ensuring stability on the planet that would fully take into account
political
,
economic
, military aspects of modern international relations
- Putin said.
Putin is convinced that countries with nuclear capabilities need to show political will and courage. After all, it is precisely these states that are responsible for the development of all mankind and the preservation of peace on the planet.
It should be added that according to the statement of Russian Deputy Foreign Minister Sergei Ryabkov, the issue of holding a meeting of a joint commission on the Iranian nuclear deal has not yet been resolved.
We believe that there is no reason to launch a dispute resolution mechanism. We are clearly talking about this in the Eurotroika (Great Britain, France, Germany - ed.) Through closed channels, we spoke about this publicly
- explained Ryabkov.
It should be noted that the Eurotroika announced the creation of a dispute resolution mechanism under the agreement with Iran on January 14, 2020. At the same time, the leaders of the Eurotroika foreign affairs agencies indicated in a joint statement that by refusing to fulfill part of the obligations under the nuclear deal, Iran had left them no other choice. They refused to accept Tehran's arguments about its right to perform duties to a lesser extent than provided for in the nuclear deal, and accused the Iranian authorities of not wanting to resolve issues that concern them.