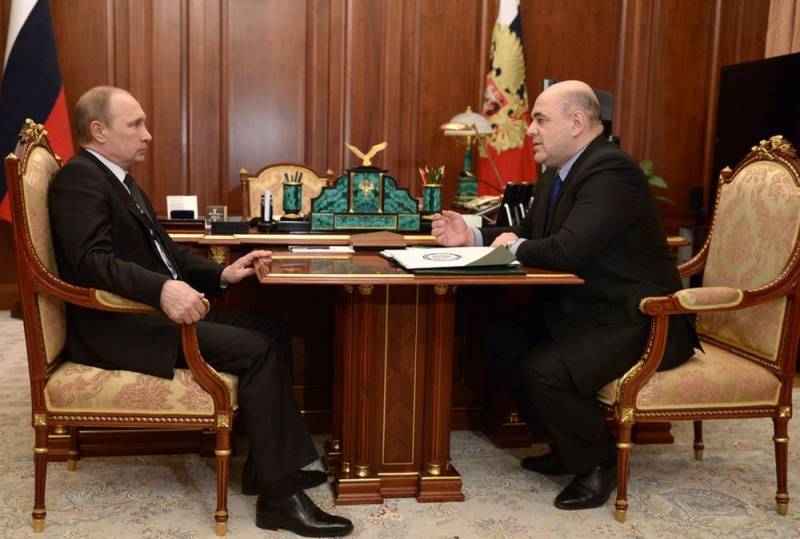 On January 15, 2020, Russian leader Vladimir Putin proposed to the State Duma the candidacy of the head of the Federal Tax Service, Mikhail Mishustin, for the post of head (chairman, prime minister) of the Russian government. This was reported from the press service of the head of state.
Vladimir Putin held a working meeting with the head of the Federal Tax Service, Mikhail Mishustin, during which he invited him to take the post of Prime Minister. With the consent, he submitted the candidacy of M. Mishustin to the State Duma for consideration
- stated in a statement published on the official website of the Kremlin.
It should be recalled that before this, Putin delivered an annual Address to the Federal Assembly, in which he proposed proposals to amend the country's constitution. Immediately after the speech, the president met with the Russian government, at which Prime Minister Dmitry Medvedev
объявил
that the government needs to resign in full force and enable the head of state to make all the necessary decisions.
At the same time, Putin
informed
that he intends to introduce the post of deputy chairman of the Security Council (Security Council) of Russia. After which he suggested that Medvedev take the mentioned position in the Security Council.