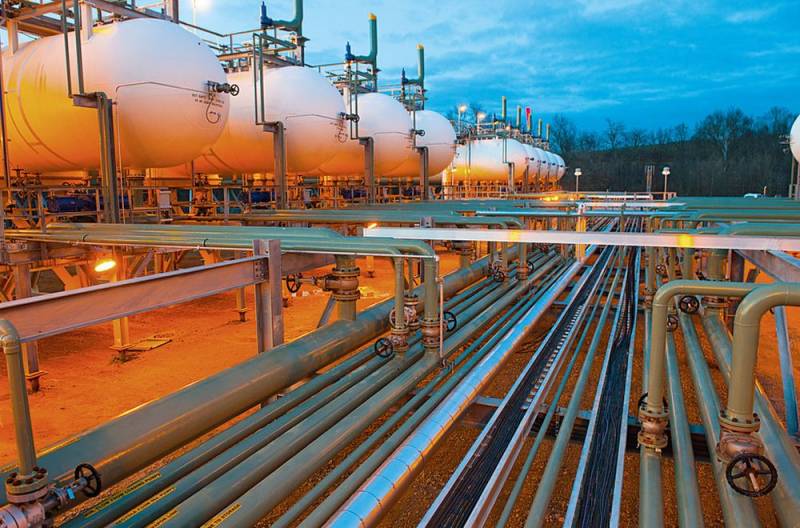 On January 14, 2020, the first regional energy forum was held in Cairo (Egypt), during which Israeli Energy Minister Yuval Steinitz spoke. He announced that Israel is launching commercial deliveries of natural gas from the Tamar and Leviathan fields to Egypt. At the same time, his Egyptian colleague Tarek al-Mula confirmed this.
Israel for the first time in its history has become an exporter of energy - this is the most significant
economic
achievement since the signing of a peace agreement between states 40 years ago
Steinitz said, stressing that this makes Israel an "energy superpower."
It brings us all together - Jordan, Israel, Cyprus, Greece, Egypt, the Palestinian authorities and Italy - together
- added Steinitz.
Steinitz explained that the first deliveries will begin from the Tamar field, and a little later, but precisely in 2020, the Leviathan field will start working. In addition, work is already underway on the EMG (East Mediterranean Gas Company) pipeline for reverse gas supply.
But, I hope, in a few months - it may take 2 or 3 months - the first batch of gas will be exported from Israel to Egypt
- said Steinitz.
It should be added that the agreement on gas supplies to Egypt was approved in October 2019. Egyptian company Dolphinus Holdings will buy 64 billion cubic meters. m of gas in the next ten years for $ 15 billion. Egyptian President Abdel Fattah El Sissi has already stated that his country "scored a goal" in the framework of the deal.
One of the conditions was the obligation of the Israeli Delek Drilling and its American oil and gas partner Noble Energy to sell gas to Israeli consumers at the price of export to Egypt ($ 5,5 per "unit of fuel").
It is clarified that Egypt, with a population of 100 million people, intends to use most of the gas for domestic consumption, but part of the gas supplied will be sent to the local LNG plant for liquefaction and further transportation to Europe.
It should be recalled that in Tel Aviv they expect that cooperation with Egypt will make this country more friendly to Israel, despite the past confrontation. Moreover, on January 2, 2020, in Athens (Greece), an interstate (Israel, Greece and Cyprus) agreement was signed on the East Mediterranean gas pipeline (EastMed pipeline), which should go along the bottom of the Mediterranean Sea. That is, Tel Aviv
ignored
signals from Ankara (Turkey), who proposed to carry this pipeline through its territory.
The length of EastMed will be 2000 km. Its construction will take 7 years and $ 7 billion. Design capacity will be 10 billion cubic meters. m of gas per year. At the same time, the mentioned agreement will be considered finally approved only when Italy joins it. It is assumed that gas from Greece to Italy will be delivered via the Poseidon gas pipeline, also through the bottom of the sea.
As for the talk about creating "competition" to Russian Gazprom on the part of these gas transportation projects, they look strange, and that is to say the least. With the above supply volumes, there can be no competition with Gazprom in principle. Gazprom supplies Europe with about 200 billion cubic meters. m gas per year, i.e. provides almost a third of all consumption.