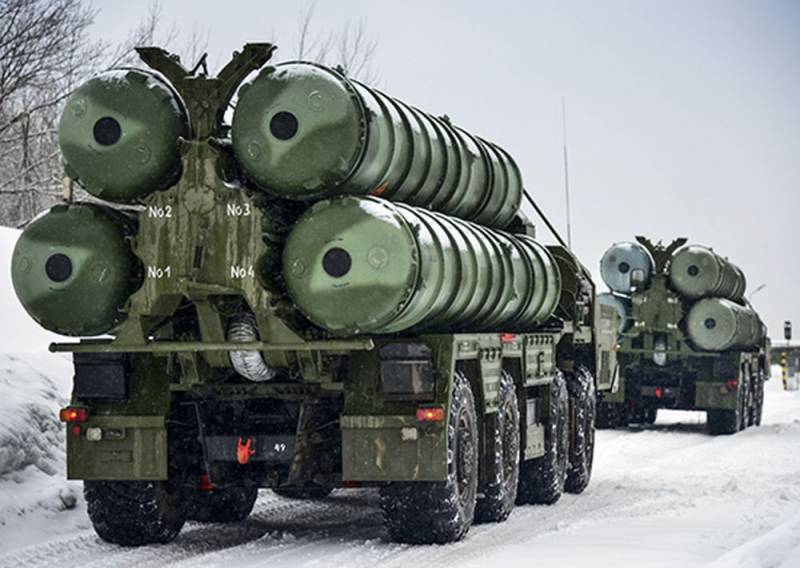 After Iran
inflicted
missile attack on US military facilities in Iraq, in Baghdad, they started talking about resuming negotiations with Moscow over the acquisition of Russian S-300 air defense systems and showed interest in S-400 anti-aircraft missile systems. At the same time, Washington was already informed that the United States could impose sanctions against Iraq if this country buys S-400 from Russia.
This was announced by Deputy Assistant Head of the US State Department for Middle East Joey Hood, answering a question
TASS
at the Institute of the Middle East in Washington.
As for the S-400, yes: the purchase is likely to lead to sanctions. So we advise our partners not to make such purchases
- said Hood.
In addition, Hood mentioned that the withdrawal of American troops from Iraq could lead to the departure of the entire international coalition from the country and it would be defenseless against ISIS (a terrorist organization banned in Russia).
That is, Washington actually threatens Baghdad not only with sanctions for the S-400, but promises that ISIS will begin active activity in this country. By the way, before the Americans came to Iraq, there was no ISIS at all.
Moreover, it became known that the United States could reduce military aid to Iraq by $ 250 million if Baghdad really requires the withdrawal of American troops from the country. This was reported by the American newspaper The Wall Street Journal (WSJ), referring to electronic correspondence of officials from the US State Department and the Pentagon. As it is specified, the US Congress has already approved (approved) the allocation of this assistance, but Washington is ready to seriously review military issues and economic cooperation in the event of a negative development.
At the same time, former US President Donald Trump
said
, which will require more compensation from Iraq for the infrastructure created if the US military points to the door to this country.