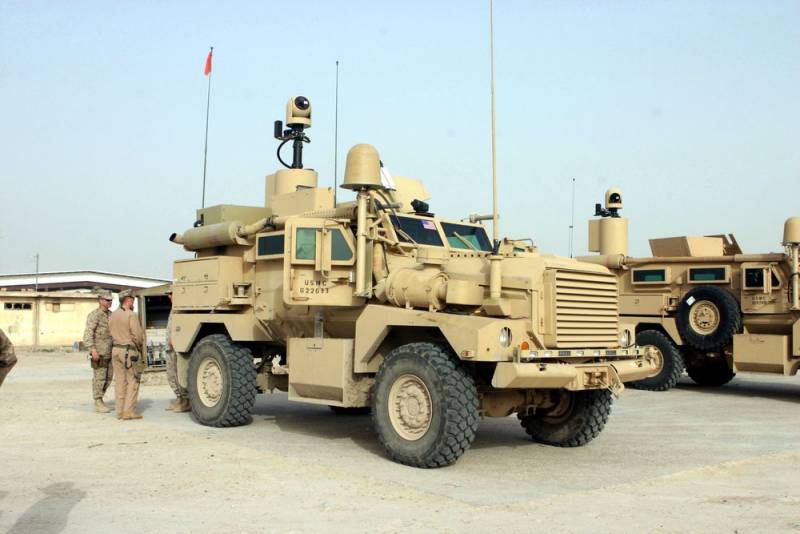 Recently washington
demanded
from Baghdad to strengthen the security of military facilities in the country and punish those responsible for the recent attack (January 12, 2020) at the Balad air base, where American troops are located. And so, January 14, 2020, around the clock
news
Sky News Arabia television channel (project of the Emirate of Abu Dhabi (UAE) family and the British news media Sky News) reported, citing the Iraqi military, that the Al-Taj Air Force base, which hosts US troops, was attacked.
As specified, the base is located 85 km north of Baghdad. Up to 8 missiles, presumably ammunition for the MLRS, were fired at this military facility. As a result, four people were injured. All of them are Iraqi military. The Americans were not injured in the strike - this was already confirmed by US representative Colonel Miles Caggins.
No one has yet taken responsibility for the blow. But one can expect the appearance of next outrage from Washington, as well as accusations towards Iran and Shiite groups in Iraq.
We remind you that on January 8, 2020, Iran, guided by the right to self-defense,
inflicted
Ballistic and cruise missile strike at US military facilities in Iraq. Then, the Ain al-Assad air force base and the airfield near the city of Erbil (the capital of Iraqi Kurdistan) were attacked. This was Tehran's response to the killing by Americans in Baghdad, a missile "defensive strike", Iranian general Kassem Suleimani, carried out by order of US President Donald trump.