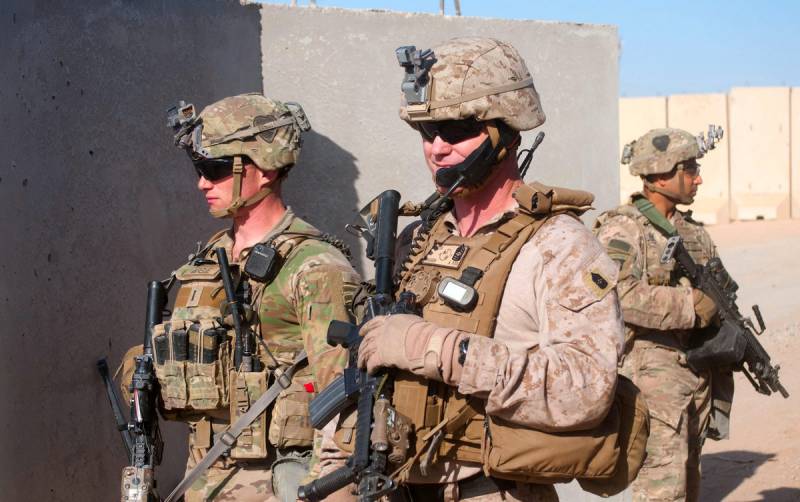 What is the most important thing in a war? Modern weapons? Quality timely supply? Skillful command? Everything is so, but perhaps even more important is the personal preparation and moral and psychological qualities of each soldier, without which the effectiveness of all these "shooting pieces of iron" and the military operations carried out with their help decreases sharply.
The recent exchange of missile attacks between the United States and Iran has revealed two very important factors.
At first
Tehran has demonstrated its willingness to respond by force even to the "hegemon."
Secondly
, it turned out that not all NATO troops are morally prepared to be hit "in an adult way" with rockets. In order not to be unfounded, we give a fragment of an interview with a Danish sergeant named Yon, given to TV2 after being evacuated to Kuwait, which was in a bunker during an Iranian missile attack along with its soldiers:
The worst thing was the ignorance and powerlessness of the soldiers in the face of the expectation of new strikes. We did not know where and when the next rocket would fall. The soldiers reacted differently. Some sat and told jokes to protect themselves, some went inside, and some cried.
According to him, it was "indescribable." The negative impression was added that after the shelling, NATO soldiers had to walk around the territory of the base between helicopters torn in half. According to the sergeant, psychologists are already flying to Kuwait to assist the soldiers, which they simply need.
What I would like to say about this. They say that there are no atheists under fire, everyone is praying, even atheists, secretly. Therefore, we'll not gloat over the "crying" NATO members directly. Another issue is that they came under fire from Iran under completely greenhouse conditions.
Apparently, Tehran deliberately leaked information about the planned attack in Iraq and Qatar, from where it immediately arrived at the Pentagon. NATO troops met rockets in a bunker from the time of Saddam Hussein, where they were not in danger. However, the demoralizing effect is obvious. One can imagine what would happen to the Western soldiers if they were under a full-fledged missile strike in an open field, without give-ups.
Yes, it's not to play computer "shooters" and not "Papuans" to bomb from an unattainable height. Still, a collision with a strong systemic adversary, having a serious army and modern weapons, is a serious test even for NATO.
You can recall how in 2014, the domestic "drying" 12 times "flew" to the destroyer of the US Navy "Donald Cook". Being unarmed, the Russian aircraft had on board only the Khibiny electronic warfare complex, which made the warship helpless for the time being. As reported, after such a difficult moral test, several dozen American sailors filed a report on dismissal.