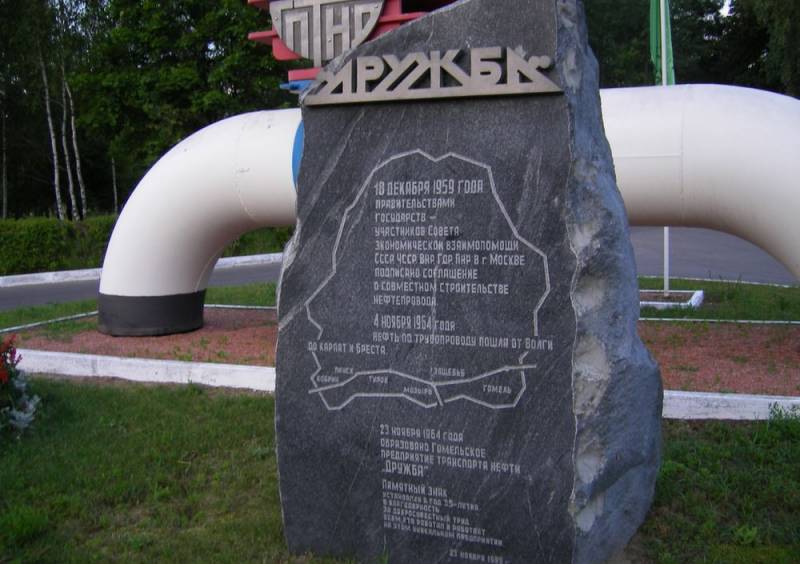 Recently, Belarusian President Alexander Lukashenko
introduced
in Belarus, an environmental tax (environmental tax) on the transit of oil and oil products through the country. And so, First Deputy Prime Minister of the Government of Belarus Dmitry Krutoy told the public that Minsk does not make any sense to buy Russian oil on the terms proposed by Moscow.
According to a senior official, the Belarusian government and local oil refiners are now looking for alternative routes for the supply of raw materials. He specified that relevant proposals had been sent and Belarusian enterprises are now negotiating "almost on a daily basis."
The Vice Prime Minister expressed the hope that these negotiations will give the desired result. Among the possible suppliers of oil, he named Ukraine, Poland, the Baltic countries, Kazakhstan and Azerbaijan.
All commercial services of our plants, the Belarusian Oil Company are in negotiations almost daily. I think that here too we will soon receive alternative options for the supply of specific oil
- said Cool.
Krutoy stated that Moscow's position did not change, therefore Minsk refuses to pay premiums to Russian oil companies, the size of which the parties agreed back in 2011. He explained this by the fact that due to the tax maneuver, the price of Russian oil for Belarus will increase, and annually.
Krutoy noted that only one Russian oil company, Slavneft, went to meet the wishes of Minsk. At the same time, he is sure that Moscow will not be able to shrug off Minsk, because about 10% of Russian oil exports pass through Belarus.
It should be added that on January 13, 2020 from the Ministry of Antimonopoly Regulation and Trade (MART) of Belarus they stated that negotiations with the Russian side (FAS Russia) on the transit of oil and oil products to Europe were unsuccessful. That is, Minsk failed to impose an increase in the tariff on the transit of oil and oil products through Belarusian territory to Moscow. At the same time, the department assured that negotiations would resume in the near future.
We remind you that in December 2019, Minsk once again wanted to change the size of the transit tariff in the direction of increasing. In Moscow, of course, they accepted this idea without enthusiasm. After all, Belarus in 2020 wanted to receive 16,6% more than before. Therefore, it can be assumed that Minsk will continue to "milk" Moscow until Belarus has a competitor, at least in the form of Ukraine.