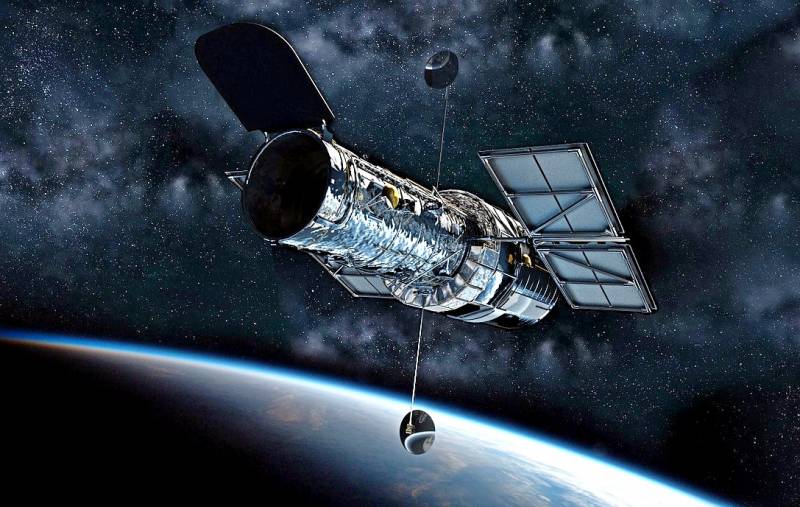 Specialists from the Chinese Academy of Sciences and the Institute of Astronomy of the Russian Academy of Sciences have proposed the concept of a large-sized orbital telescope. About this agency
RIA News
the day before, the director of the aforementioned Russian university, Mikhail Sachkov, said.
The project is called On-orbit Assembling Space Telescope (OAST). The concept proposed by scientists involves the construction of a telescope with a 10-meter mirror, consisting of 36 segments. For comparison, the truly gigantic Hubble Observatory, launched by NASA and ESA in 1990, was equipped with a 2,4-meter diameter mirror.
They plan to collect the giant directly in orbit. In the process, special robotic manipulators will be involved, and control will be carried out by the crew located near the ISS.
According to Sachkov, Chinese colleagues suggested that specialists from the Institute of Astronomy become a scientific organization of the telescope. In addition, scientists from the Middle Kingdom are counting on our "participation in instruments." In particular, the Russian side will have to create a spectrograph for OAST, and the Chinese will build the telescope itself.
It is assumed that a larger Hubble follower will be able to make observations in the range from near UV to mid IR. This will allow the telescope to collect and transmit information to the Earth about practically the most diverse objects of our Universe.
It is worth noting that at the moment, this is only a concept that has not yet been included in either the Chinese or Russian space program. In addition, even with adequate funding, scientists will need at least a decade to bring the ambitious project to practical implementation.