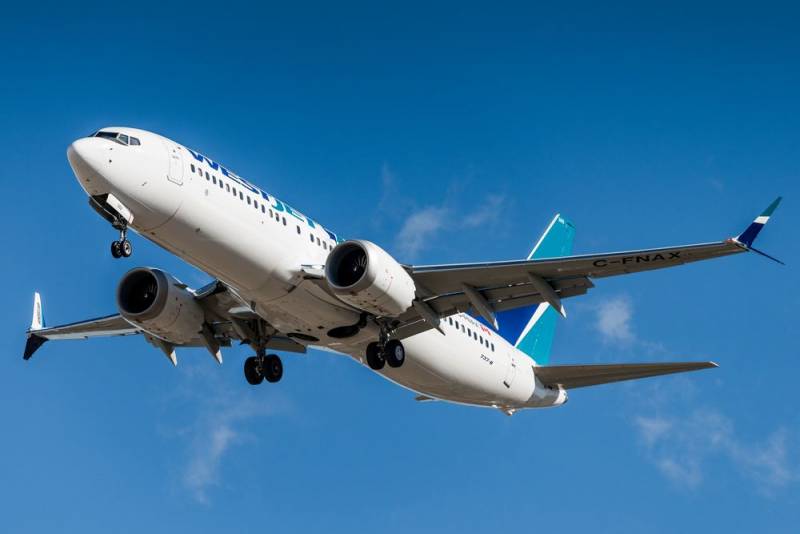 US Treasury Secretary Stephen Mnuchin is sounding the alarm. In his opinion, the giant American corporation The Boeing Company, which is currently experiencing a very difficult period, could bring down
the economy
USA. He believes that the US risks losing up to 0,5% of GDP.
It should be noted that US GDP exceeds $ 20 trillion. So it's not difficult to calculate what approximately amount is involved. Therefore, the concern of a senior official regarding the fate of the largest exporter is understandable.
The minister has no doubt that "the situation with Boeing will slow down GDP growth." At the same time, Mnuchin said earlier that US GDP growth should be 2-3%. Moreover, optimism and growth indicators were based on a trade deal with China, which has not even been signed. That is, Beijing and Washington have reached a certain consensus on a number of issues (not all), but
agreement
has not yet been signed (expected until the end of January 2020), and the US Treasury has already seen "growth sprouts."
It should be added that in December 2019, Boeing
announced
that within a month intends to cease production of Boeing 737 MAX airliners for an indefinite period. Prior to this, the company monthly produced 40 such airliners and it has already accumulated 400 pieces. But in 2019, sales plummeted. For example, in 2017 the company sold 768 pieces of products, and in 2018 it sold a record 806 pieces.
Product sales were affected by two major disasters, in Indonesia in October 2018 and in Ethiopia in March 2019, which resulted in heavy casualties. They put the safety of Boeing airliners in serious doubt, after which many companies abandoned the products of the American aircraft manufacturer, and countries closed their airspace for such airliners.