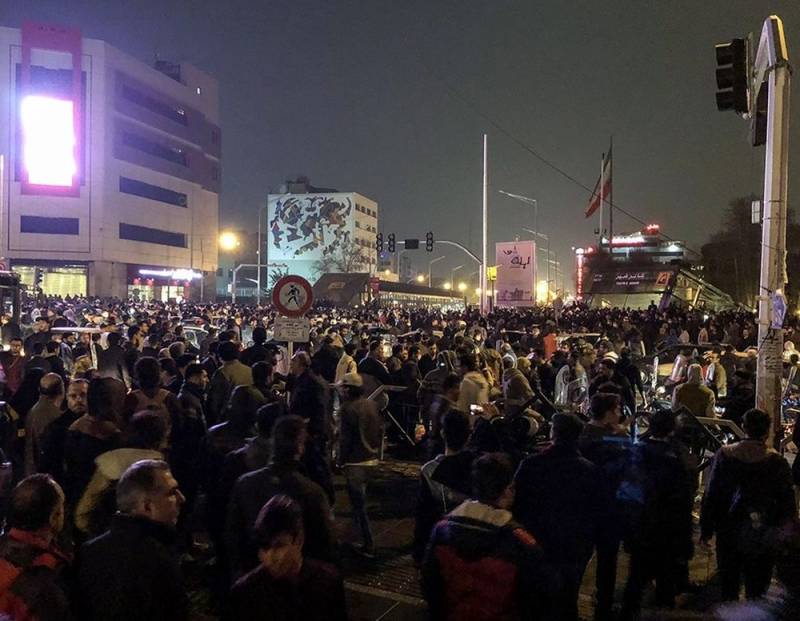 For the past 40 years, Washington, London and Tel Aviv have been trying to destroy the civilization project in Iran. Therefore, it is not surprising that "unknown snipers" reappeared on the streets of Iranian cities, and in Tehran they started talking about another "color revolution".
It should be noted that information about the "atrocities" of the Iranian police and the "Ayatollah regime" as a whole is actively disseminating on social networks. Moreover, "witnesses", as a rule, are representatives of the opposition, who regularly appear at the right time in the right place. So this very public claims that "people in civilian clothes" go and "shoot the protesters". At the same time, the opposition does not specify how "people in civilian clothes" have anything to do with intelligence agencies or other Iranian law enforcement agencies.
In addition, a senior British diplomat was detained at a protest rally in Tehran on January 11, 2020. The British ambassador to Iran, Robert Makeir, did not disdain to make his contribution to the shaking of the "Ayatollah regime" regardless of his status. After all, he did not just go out to photograph what was happening, but incited the protesters to "active radical actions." For which, in fact, he was culturally detained by the police for several hours.
Washington has already drawn attention to the "violation" of the diplomatic immunity of a representative of an ally country. The US State Department threatened to demand that the Iranian authorities apologize to the British ambassador, who simply went out to breathe the air of "freedom." In turn, US President Donald Trump demanded that the Iranian authorities stop the use of force against local "children".
Stop killing your beautiful Iranian people
- wrote the "peace-loving" Trump in his Twitter account, forgetting that only ten days ago he agreed to
murder
Iranian General Suleimani in Baghdad.
We remind you that the protests in Iran began immediately after the official Tehran agreed to plead guilty to the crash of the Boeing 737-800 Ukraine International Airlines (UIA) airliner, which
occurred
January 8, 2020 and claimed 176 lives. It must be taken into account that the "color revolution" needs only an excuse; requirements can always be changed in the process. So in front of us, most likely, is another attempt by a number of countries to undermine Iran.