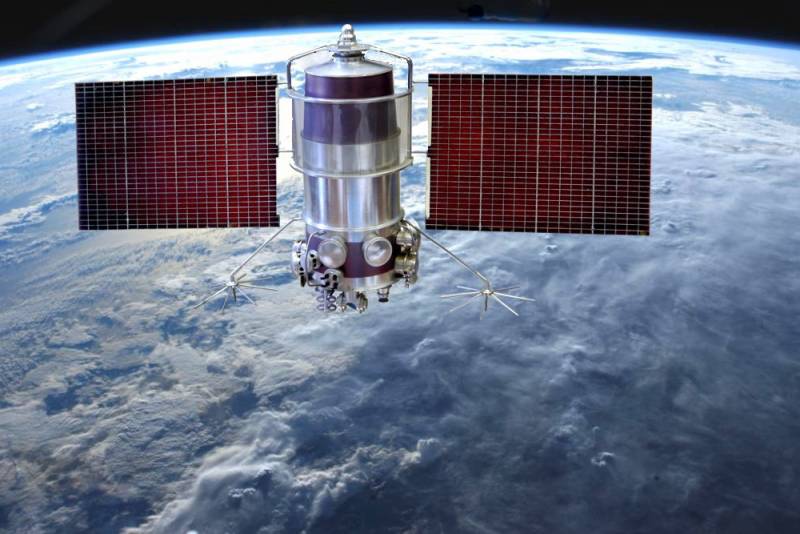 In the USA, they closely monitor the Russian orbital group and regularly inform the public about what is happening. For example, in August 2019, the NORAD command
informed
that the Russian spacecraft (SC) Cosmos-2521, referred to as the inspector satellite, carried out several maneuvers. Now, the already well-known astronautics expert Jonathan McDowell reports that the Russian Cosmos-2491 spacecraft, launched into orbit in 2013, collapsed and the US Air Force recorded 10 of its wreckage, cataloging them.
Cosmos-2491 did not change its orbit. Apparently, he completed his mission in 2014. However, at about 13.21 UTC (16.21 Moscow time - ed.) On December 23, 2019, the satellite changed its orbit, changing the speed by 1,5 meters per second, and now 10 of its fragments are cataloged
- wrote MacDowell on his Twitter account.
Conclusion: Cosmos-2491 could be destroyed either as a result of deliberate destruction, accidental explosion of a (battery) battery or fuel (on board), or as a result of an accidental collision with (space) debris
- added McDowell.
According to the expert, the said spacecraft has not been functioning for several years and its destruction is random in nature, and not intentional. At the same time, the US Air Force has already published its information on a specialized site. The US military simply states that at altitudes from 1329 to 1699 km. fragments of the Cosmos-2491 spacecraft were discovered. In the corresponding catalog they are assigned numbers 44912-44913 and 44987-44994.
It should be recalled that the aforementioned spacecraft was launched into orbit from the Plesetsk cosmodrome in 2013 using the Rokot launch vehicle. At the same time, three other spacecraft were put into orbit. After that, the West began to disseminate information that the Cosmos-2491 is a maneuvering "killer of satellites" or "satellite killer." It got to the point that the then head of Roscosmos Oleg Ostapenko, a year after the launch, had to refute the assumptions in the Western media. He called Cosmos-2491 an initiative work carried out jointly with the Russian Academy of Sciences.
By the way, in December 2019 from Roscosmos it was reported that an emergency happened with the meteorological satellite Meteor-M (number 2-2). Presumably, micrometeorite got into it.