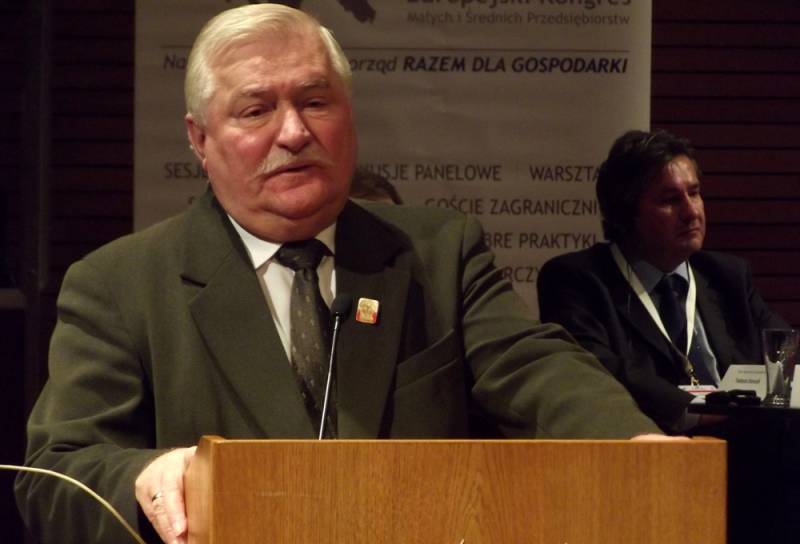 A former Polish president, a well-known anti-Soviet activist who became a statesman, Lech Wałęsa (born 1943) called on the Polish authorities to accept (acknowledge) the historical truth that it was the Russians who liberated Auschwitz. Therefore, Warsaw does not need to invent anything, but simply invite the Russian leader Vladimir Putin to Poland, on the 75th anniversary of the liberation of this concentration camp.
This is historical truth, and no one will change it. If the Polish government wants to create its own historical narrative, this is very frivolous
- declared Valensa.
According to Walesa, the lack of an invitation to Putin has already affected Tel Aviv's attitude towards Warsaw. For example, the current president of Poland (the famous Russophobe) Andrzej Dudu was left without a speech at the Holocaust Forum in Jerusalem. After which, he pointedly refused to fly to the mentioned event in Israel.
Walesa is convinced that it was a "Moscow plan", so now Putin will calmly voice his "point of view on history" in Jerusalem. At the same time, Walesa is confident that for Poland, as well as for Europe as a whole, it will be much more profitable to establish relations with Moscow.
It does not surprise me that today world leaders do not want to listen to President Dudu, because he has no idea about the presidency or how to govern the world today <...> If I were invited, I would fly to Jerusalem as soon as possible
- explained Valensa.
It should be recalled that relatively recently in Poland
burst out
real
политическая
hysterics. Rather, this is a real nationalist fit, which continues to this day. Warsaw accused Putin of "daring"
to name
"Bastard and anti-Semitic pig" of the former Polish ambassador to Germany (in the 30s of the twentieth century) Józef Lipski, who promised to erect a monument to Adolf Hitler for the expulsion of Jews to Africa. After that, the Poles decided to aggravate the situation and ban the "Russian interpretation of history" at the legislative level, pretending that there was no anti-Semitism and genocide of Jews.