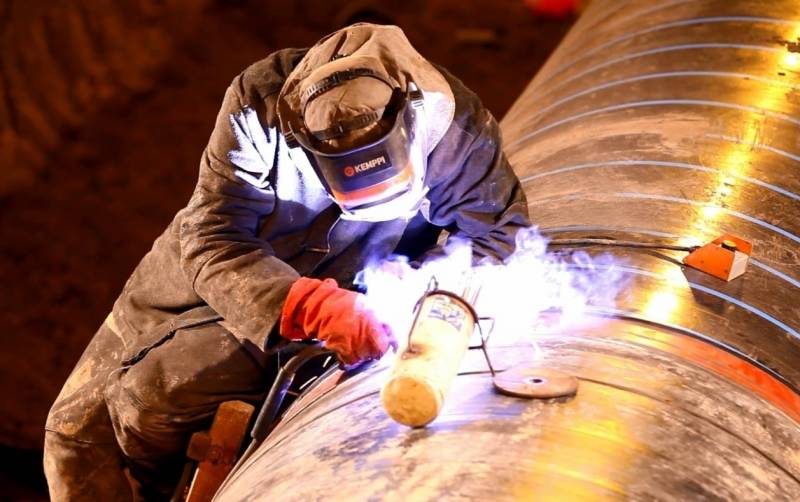 Nord Stream 2 is gradually turning into a long-term construction. The "step", set by President Trump to the gas pipeline at the very last stage of construction, violated the plans of both Gazprom and Berlin. German Chancellor Angela Merkel was forced to personally come to Moscow to intercede for such an important project for Germany, on which she made a big bet. How can a visit of a German lady help us?
First of all, it is necessary to state several unpleasant facts.
At first
, Russia again was left alone with its problems. There is no sense in counting on the help of foreign companies. As a matter of fact, there are only two of them with similar experience, Allseas and Saipem. The Swiss Allseas instantly curtailed all work, barely had time to dry the ink on the signature of Donald Trump under anti-Russian sanctions in the military budget. Now the completion of Nord Stream-2 is exclusively our headache.
Secondly
, Gazprom is currently not ready for the implementation of such infrastructure projects. There is no experience in deep-water laying of pipelines; there are no specialized vessels suitable for such work. Fortuna is not adapted to the Baltic conditions due to the lack of an automatic stabilization system. Denmark may simply for good reason not allow Fortuna to lay the Nord Stream 2 in its waters. "Academician Chersky" is theoretically capable of completing work, but it is located in the port of Nakhodka in the Far East, where it will go for at least 2 months, plus it will need to be re-equipped for laying pipes of larger diameter.
Thirdly
, after signing the 5-year transit agreement with Ukraine, Gazprom was simply not quite profitable to launch the Nord Stream-2 this year. So, until the end of 2020, the monopolist pledged to pump 65 billion cubic meters through the Ukrainian gas transportation system. When the Turkish Stream is launched at full capacity, it will take the remaining volumes. The additional gas pipeline this year is simply redundant, because Gazprom has signed up to the "download or pay" condition. In other words, if he does not use the Ukrainian direction, then he still "gets" money.
Taken together, the above means that in 2020, Nord Stream-2 will definitely not be completed. Even President Putin personally described the first quarter of 2021 as a realistic launch date. It turns out our negative
forecast
entitled "2020: What is in store for Russia this year?" in relation to the gas pipeline, it is now justifying itself.
However, it is too early to completely bury Nord Stream-2. Chancellor Merkel bluntly stated that she was counting on this pipe. What support can it provide for the completion of the gas pipeline?
German leader can help pipeline "
political
the roof. " So, there is a good chance that Denmark, with the US filing, will start fixing obstacles to the construction already by Gazprom under various pretexts, which it has already done. The forces of Berlin put pressure on Copenhagen to "cover" the pipeline. Further, the Chancellor will again have to go through the procedure for obtaining exemptions from the Third Energy Package for Nord Stream-2. Once she has already done this, but due to sanctions, all the deadlines have been disrupted. It must be repeated.
Sooner or later, the gas pipeline will be completed on its own, but the real terms are likely to be delayed even more than President Putin called.