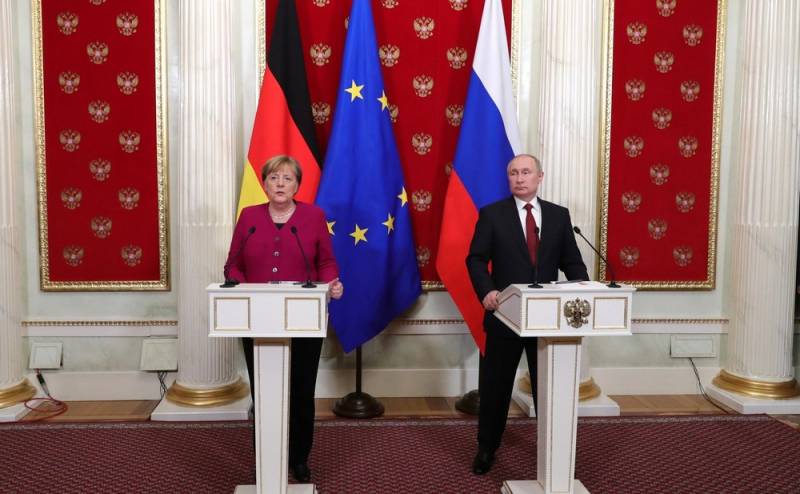 During a joint press conference with German Chancellor Angela Merkel, Russian President Vladimir Putin outlined the dates for the possible start of operation of Nord Stream-2.
According to the Russian leader, the completion of the project is quite realistic, and even without the involvement of partners.
However, he noted that in this case, the completion date may move within a few months. Thus, the project will begin to work in late 2020 or early 2021.
The German Chancellor also spoke out in favor of completing the construction of Nord Stream-2, without regard to the sanctions imposed on the project by the United States.
Angela Merkel emphasized that Berlin continues to support Nord Stream-2, since from its point of view the gas pipeline is an economic project.
It so happened in Russia that the president's word is the ultimate truth, therefore, after this statement by Putin, there is no reason to doubt that the dates he called for completing the construction of the pipeline will be exactly met by the performers.
Recall that in December 2019, under the threat of US sanctions, the Swiss company Allseas announced the cessation of work on the project and diverted its vessels from the pipe laying zone of the Nord Stream-2.