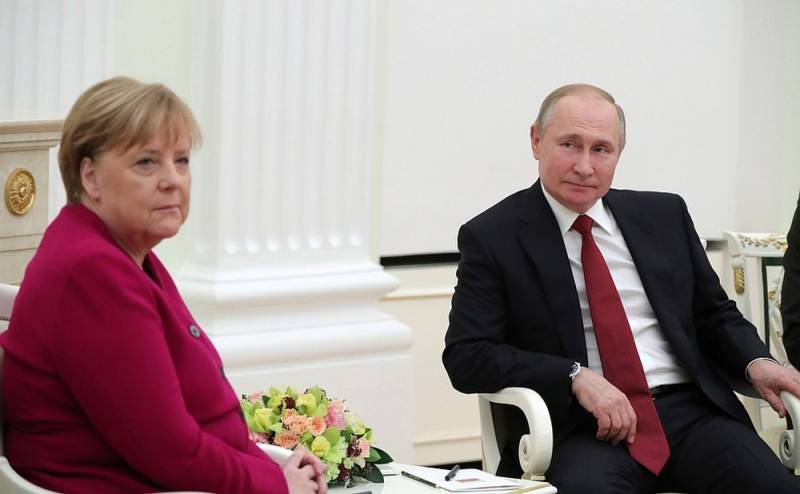 Yesterday's talks in Moscow between Russian President Vladimir Putin and German Chancellor Angela Merkel became the subject of lively discussion in the German media.
The main point noted by German publications was the change in polarity in the triangle of Germany-USA-Russia: Bild am Sonntag noted "friendly words" for Putin, and "substantially cool" statements about the USA.
The Suddeutsche Zeitung material with its headline "New Harmony in Difficult Times" and the speech figures used in the material "pushed past differences to the background" and "came to the realization that you can get from someone else what you don't have", vividly resembles the style of the Chinese media in materials on relations with Russia.
German media are unanimous in their opinion: the position of Angela Merkel at the talks in Moscow is an alarming signal for the United States.
Given the pressure that the US administration exerts on Nord Stream-2 and the destruction by the Americans of the nuclear agreement on Iran, it is not difficult to understand the German Chancellor.
The increased role of Russia in the settlement of regional conflicts also received its assessment.
Das Erste television channel quotes the words of the German deputy from the Free Democrats Bijan Jir-Sarai:
As for Syria, earlier it was customary to call Washington to resolve such conflicts. Today, for this, you need to call Moscow. It is impossible to solve the problems of the region without Russia.
In conclusion, it is worth noting that in general, the negotiations between Merkel and Putin in Moscow received a positive assessment of the German media and society.