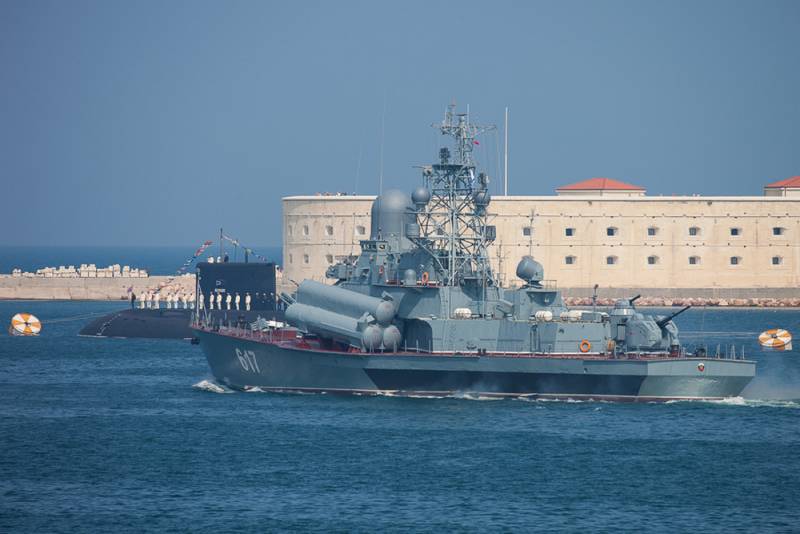 Ukrainian "experts", once disgraced by statements about the impossibility of building the Crimean bridge, continue to entertain readers.
Commenting on the Observer, the visit of the President of Russia to the exercises of the Black Sea Fleet, the head of the all-Ukrainian public organization "Ukraine in NATO", grantman Yuri Romanyuk said:
In fact, Putin did not come to the Black Sea Fleet exercises, but to the funeral of the Black Sea squadron.
According to Romaniuc, the fleet of Romania and Turkey is more combat-ready than the Russian one, and the view on the threat posed by the Russian Black Sea Fleet in the region is a "hyperbole".
The only threat from Russia to the sea, the Ukrainian expert recognized only nuclear submarines in its arsenal.
It was hardly worth paying attention to and responding to the words of the "expert" from Kolomyia, but the former commander of the Northern Fleet, Vyacheslav Popov, called Romaniuk's statements about the state of the Russian fleet illiterate.
At the same time, Popov rightly drew attention to the fact that Romanyuk, before talking about the state of the Black Sea Fleet, should look at the state of the Ukrainian fleet.
On the part of the editorial staff, I would like to note that after the failure of the provocation in the Kerch Strait, the commander of the Ukrainian Navy, the first tanker in the history of mankind, Admiral Voronchenko, lost all desire to test the capabilities of the Russian Black Sea Fleet.