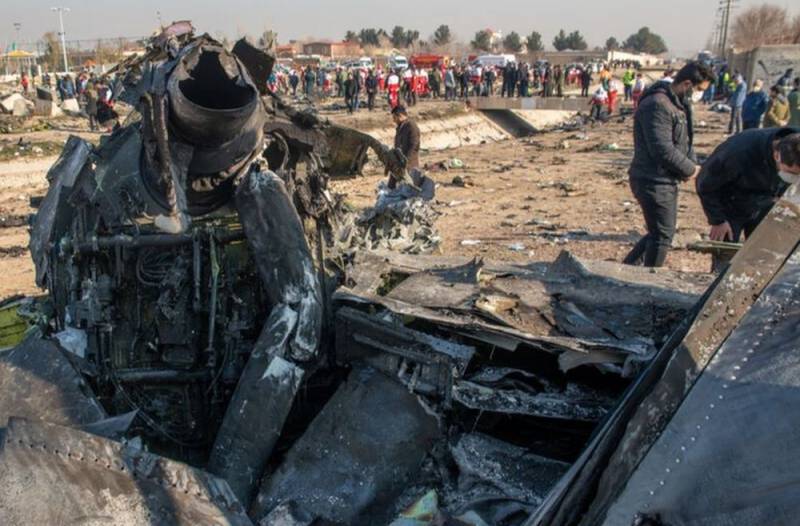 On January 10, 2020, Ukrainian President Vladimir Zelensky and the head of the Ukrainian Foreign Ministry Vadim Pristayko met with US representatives and received from them "important data" (ie "valuable instructions"). This was announced in his Twitter account by the head of the Ministry of Foreign Affairs of the "independent".
At the same time, what kind of data are in question, Priestayko did not specifically specify. But it's not hard to guess what the information is about
crash
airliner Boeing 737 "International Airlines of Ukraine" (UIA) near Tehran, which occurred on January 8, 2020. So it will not be surprising if Kiev begins to accuse Iran of having shot down its airliner and killing 176 people on board.
Received important data that will be processed by our specialists.
- wrote the Ukrainian minister, before the meeting between President Zelensky and the head of the US State Department, Mike Pompeo.
In addition, on January 10, 2020, Zelensky asked the United States, Canada, and the United Kingdom to provide Ukraine with their information about the crash of an airliner in Iran (UR-PSR, flying PS752 from Tehran to Kiev). We remind you that on January 9, 2020, the head of the Canadian government (British colony) Justin Trudeau said that Ottawa has evidence that the airliner was shot down by an air defense missile. Moreover, in the West
появились
and other versions of what happened.
As for Iran, it categorically excludes the possibility of hitting an airliner with an air defense missile. According to Tehran, the disaster is exclusively
technical
character, and the noise raised around her is a "psychological attack" and
political
speculation.