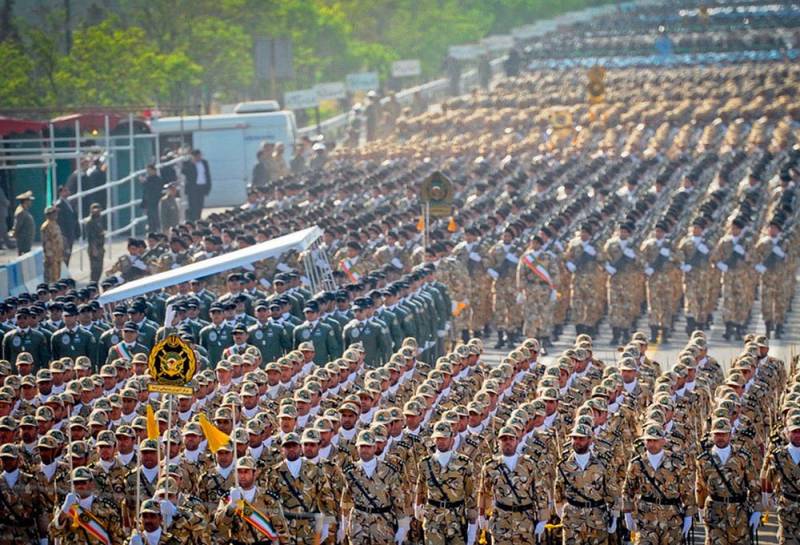 Iranian media report that the Islamic Revolutionary Guards Corps (IRGC) missile strikes against US military facilities in Iraq (which killed no Americans) are just the beginning of a large-scale operation. This was significantly stated by the IRGC Brigadier General Amir Ali Hajizadeh.
The missile attacks on one of the most important US military bases marked the beginning of the large-scale operation Martyr Suleimani, which will continue throughout the region.
said the general.
We remind you that on January 9, 2020, Iran's Permanent Representative to the United Nations, Majid Taht-Ravanchi, said that the US proposal to negotiate is "impossible to accept." Prior to this, US Permanent Representative to the UN Kelly Kraft sent a letter to the UN stating Washington's readiness to begin negotiations with Tehran.
The Iranian diplomat explained the refusal of negotiations by saying that Washington is conducting an anti-Iranian sanction
policies
. Moreover, he previously said that Iran carried out (ended) revenge for the murder of General Kassem Suleimani.
I must add that on January 3, 2020 the Americans
killed
Suleimani in Baghdad, using a missile "defensive strike." In response, on January 8, 2020, Iran, using Article 51 of the UN Charter,
inflicted
your rocket strike. After that, the United States and Iran, according to Western media, exchanged messages on de-escalation of the conflict between them through unofficial channels.