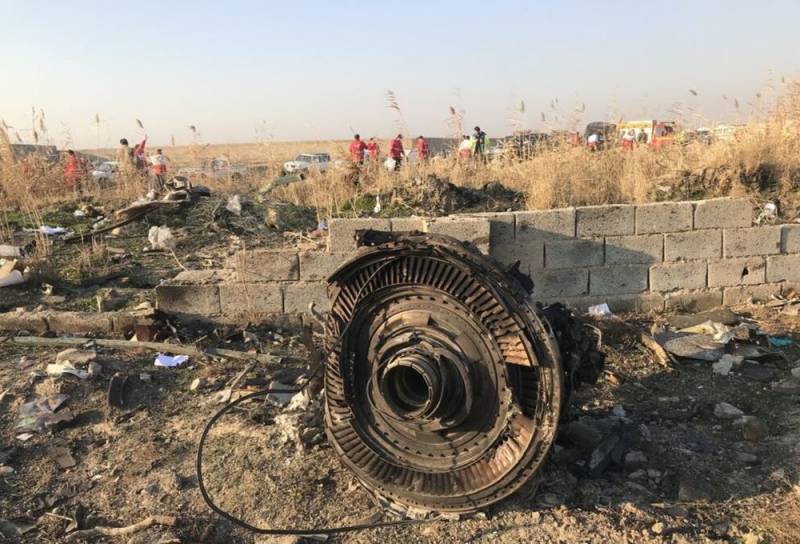 We recently informed how the media of the West
Have begun
to persuade the world community that Iran unintentionally shot down a Boeing 737-800 of Ukraine's International Airlines (UIA) near Tehran. And so, the American CNN, citing US intelligence and informed White House administration officials, reported an even more "intriguing" version of what had happened.
It turns out that American experts came to the conclusion that the airliner (the UR-PSR, flying PS752 from Tehran to Kiev) was shot down not by one, but by two Iranian air defense missiles. So, apparently, there is very little time left before frank accusations against Iran of deliberately destroying a passenger plane.
CNN noted that according to US data, the Iranian radar captured a potential target in the form of a Ukrainian airline airliner. Soon after, the airliner crashed to the ground. But US intelligence did not immediately disclose the available information, deciding to verify it. At the same time, the Americans continue to say that the Iranians shot down the airliner not specifically, but erroneously, mistaking it for a missile flying to Tehran.
We remind you that the Ukrainian Boeing 737-800 crashed on January 8, 2020 near the Imam Khomeini International Airport near Tehran. This happened a few minutes after takeoff at 05:15 local time. All 176 people on board (167 passengers and 9 crew members) were killed. It is known that among the dead were 11 citizens of Ukraine (including 9 crew members), 82 - Iran, 63 - Canada, 10 - Sweden, 4 - Afghanistan, 3 - Germany and 3 - Great Britain.
In turn, Iran insists on its version of what happened and rejects all the charges, calling them "psychological impact." According to the Iranian authorities, the cause of the disaster is
technical
a malfunction that occurred on board the airliner after takeoff.