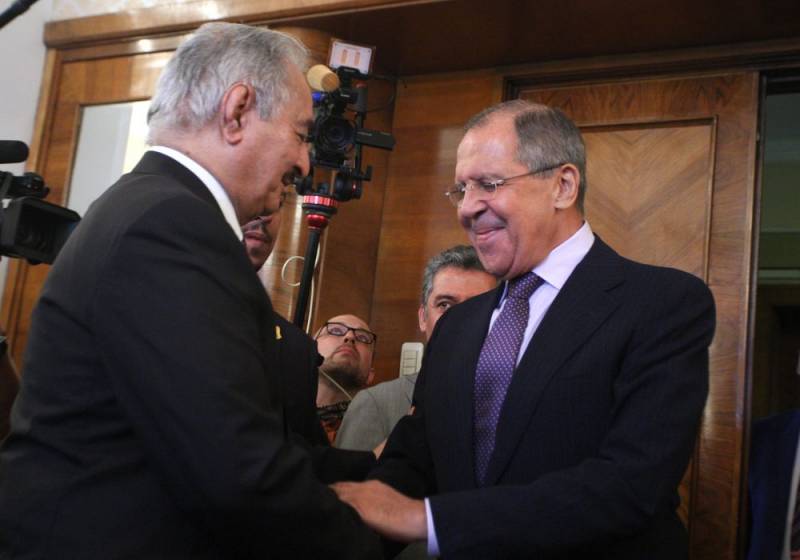 On January 8, 2020, Russian President Vladimir Putin and Turkish President Recep Tayyip Erdogan, after the official opening of the Turkish Stream, called for an end to hostilities in Libya from 00:00 on January 12, 2020, and also spoke on a number of other important issues. In response, according to the American agency Bloomberg, the Libyan National Army (LNA), under the command of Field Marshal Khalifa Haftar, continued the offensive on Tripoli and Misurata, after the capture of Sirte. At the same time, the agency refers to the statement of the representative of the VLA, which refused the initiative to establish a ceasefire.
It should be noted that the Government of National Accord (PNC) of Libya, consisting of Islamists, but recognized by the UN and controlling part of the territories in the west of the country, supported the proposal of Moscow and Ankara. And this is not surprising, because the PNS troops are on the verge of being defeated by the troops of the parliament, located in Tobruk in the east of the country, and supported by Egypt and several other countries. By the way, the last attempts by the LNA to seize Tripoli have been ongoing since April 2019.
For clarity, it needs to be clarified that bloodshed in Libya has not stopped since February 2011. There is already a second civil war. It began in the spring of 2014, after the "revolutionaries" and the Islamists were unable to "divide everything correctly" after the murder of Muammar Gaddafi's dismantling until the founding of his Jamahiriya.
It should be added that the head of the Russian Foreign Ministry, Sergey Lavrov, has already told the media about the position of Moscow and Ankara regarding tensions in Libya and the Persian Gulf.
We remind you that on January 2, 2020, the Turkish parliament approved the provision of military assistance to the Liberal Democratic Party. After that, Khalifa Haftar spoke of general mobilization in connection with the threat of invasion of foreign troops.