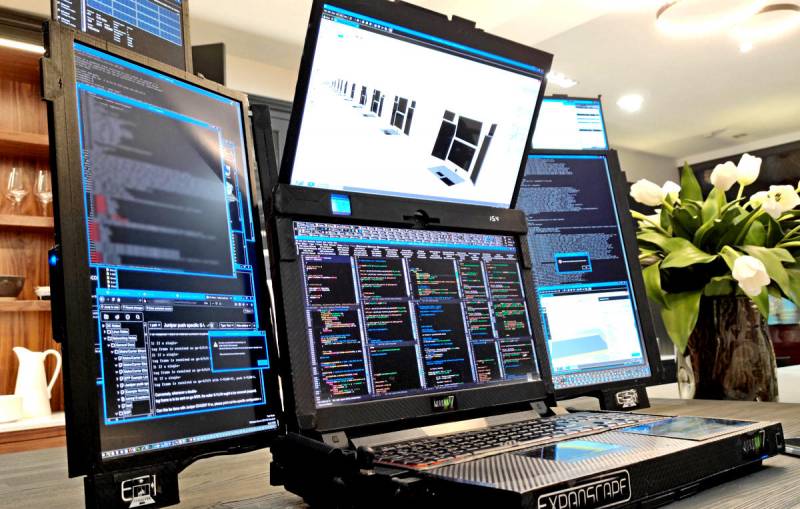 The advent of laptops at one time was a real revolution in the IT industry. A compact computer in the "book" format is practically in no way inferior to its desktop counterpart, but at the same time it does not tie the user to the workplace.
As a rule, the innovations that laptop manufacturers bring to their products only partially supplement the device's functionality, making work on it more comfortable. However, the device, announced by the British company Expanscape, as they say, is able to turn the industry upside down.
We are talking about the Aurora 7 laptop, which they decided to equip with record-breaking seven screens. For what it is needed, the manufacturer has not yet explained. But undoubtedly, if implemented, the device will find its buyer. For example, such a laptop will become a real find for stock traders.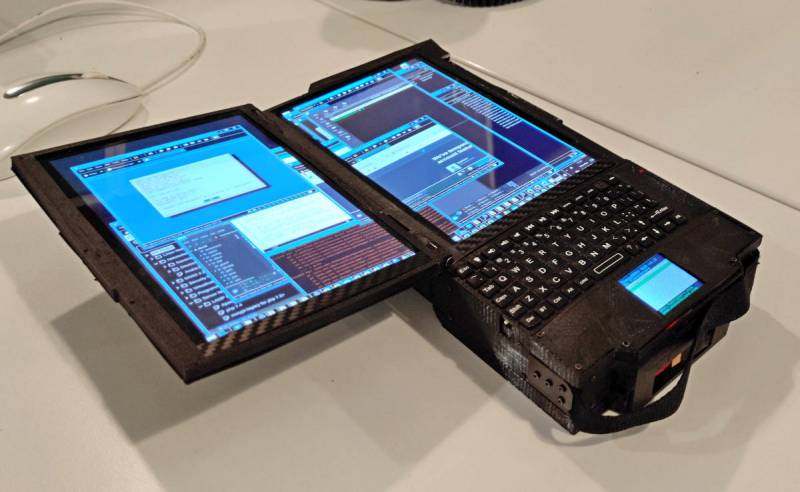 As for the technical details, there are not many at the moment. It is known that four 17,3-inch screens will receive 4K resolution, and the remaining three 7-inch ones will receive Full HD. At the same time, 2 seven-inch screens will extend over the 17,3-inch, located on the sides. Another large screen is displayed above the main one. And the remaining 7-inch display is integrated into the operation panel.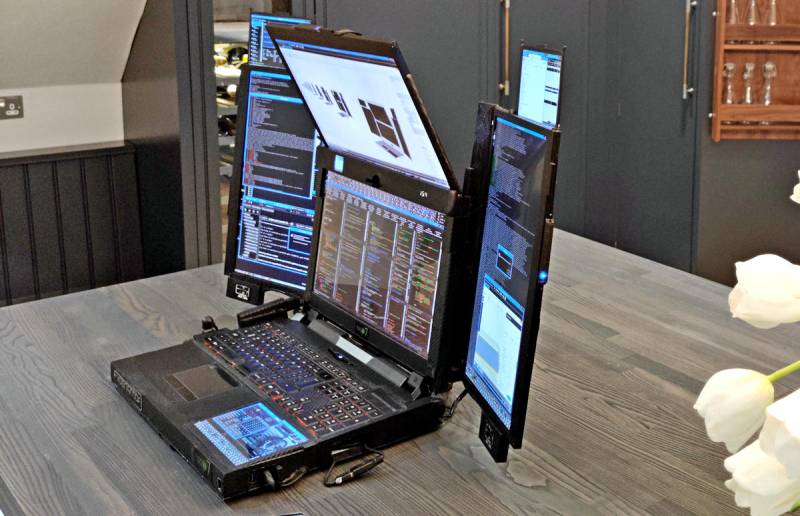 The desktop processor Core i9-9900K will be responsible for the computing power of the device. And as a graphics accelerator, one or more Nvidia GeForce RTX will be used.
About when Aurora 7 will appear on sale and what will be its cost, the developer does not report.