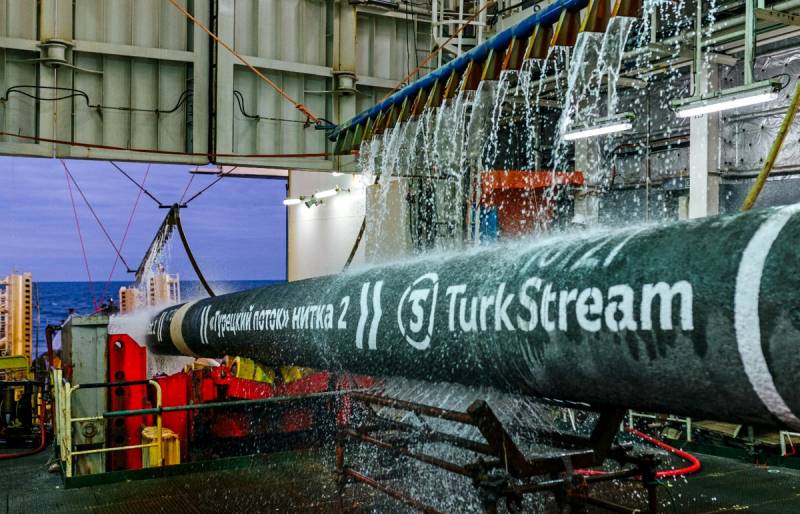 For a long time, the Ukrainian authorities did everything to discredit themselves as a reliable transit country for Russian gas to Europe, and now, having lost some of their transit volumes, they express their dissatisfaction.
On his Facebook page, the executive director of the Ukrainian GTS Operator company, Sergey Makogon, complained about the losses Kiev suffered as a result of commissioning the Turkish Stream:
Today, the Turkish Stream was launched pathetically. ... Unfortunately, we could not stop him. We have already felt its influence. Gas transit through Ukraine in the Balkan direction from 01.01.2020 is carried out only for the needs of Romania and Moldova. Bulgaria, Turkey and other countries in this region no longer receive gas through Ukraine.
According to Makogon, the reduction in the transit of Russian gas through Ukraine will amount to 15 billion cubic meters per year.
It is worth noting that the director of the company regrets not that in the dispute with Gazprom and Russia, the position of the Ukrainian side was erroneous, and now we need to try to correct the situation.
No, Makogon regrets that the machinations of Kiev could not interfere with the implementation of the Turkish Stream project.
This position of the head of the Ukrainian company involuntarily leads to the conclusion that Russia needs to build as many gas pipelines as it will be necessary in order to completely abandon the services of the Ukrainian gas transportation system.