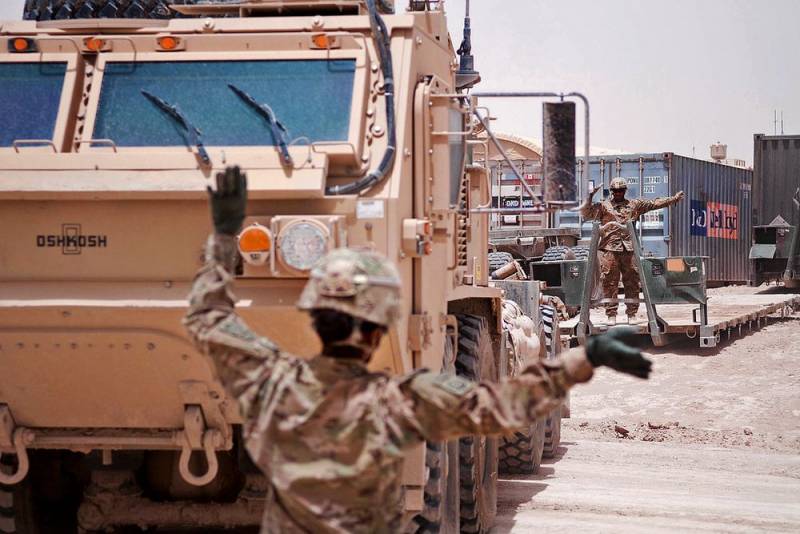 On January 8, 2020, SANA, a state-owned Syrian Arab news agency, reported that U.S. troops were hurriedly leaving two military bases in northeastern Syria and heading towards the Syrian-Iraqi border. It happened after Iran
inflicted
missile strike on US military facilities in Iraq.
It is clarified that about 40 military trucks
technique
and property left the Khorab-Jeyr base (Khrabat el-Jier) in the province of Hasek, on the border with Turkey. Another 50 trucks were spotted near the city of Al-Hasaka. Presumably, they left the base in the city of Shaddadi. At the same time, part of the trucks, before the mentioned evacuation, arrived at the base in Shaddadi from the southeast of Syria, from the province of Deir ez-Zor. SANA believes that this is a signal that speaks of "preparing for the final withdrawal of the occupying forces."
However, the sources of the above information are not specified. It is also not known whether the said trucks crossed the border with Iraq. There are also no confirmations from other sources.
It should be recalled that after Turkey launched the "Spring of Peace" military operation in northern Syria in October 2019, the US military left a significant number of objects illegally held by them in the territory of this Middle Eastern country.