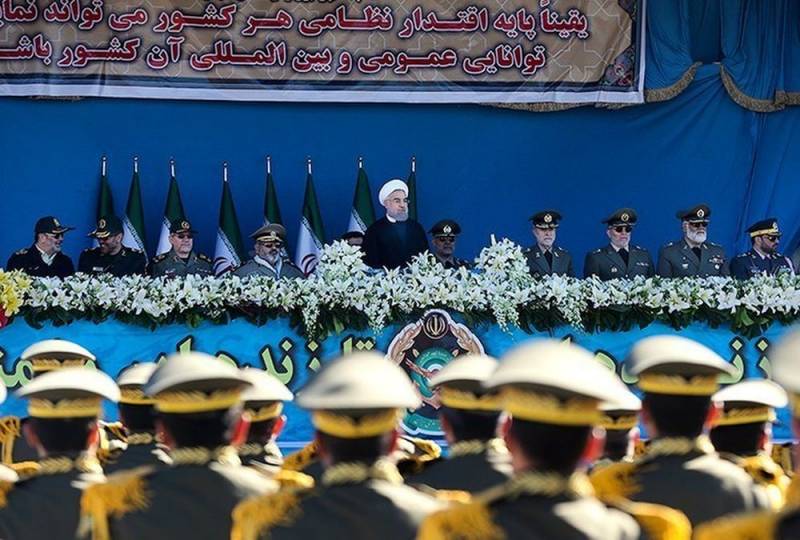 January 8, 2020 Iran
inflicted
missile strike on US military facilities in Iraq. After that, the Iranian government television channel Press TV distributed a video of launching ballistic and cruise missiles at the Ain al-Assad military base (in the west of Iraq) and the airfield near the city of Erbil (the capital of Iraqi Kurdistan, in the north of the country).
The footage shows how Iran launches missiles at US bases in response to the assassination of General Suleymani
- written under the video.
After that, the television channel distributed another video that already shows the moment of the defeat by Iranian ground-to-ground missiles of the Ain al-Assad military base.
As specified, it was an operation to retaliate against the Islamic Revolutionary Guards Corps (IRGC) for the killing by the Americans of Iranian General Kassem Suleimani in Baghdad on January 3, 2020.
Iran's Supreme Leader, Ayatollah Ali Khamenei, has already called this "a slap in the US" and demanded that the US military leave the region. At the same time, Iranian Defense Minister Amir Khatami did not rule out additional measures of influence on the United States, emphasizing that Tehran's reaction will be proportional to Washington's behavior.
We remind you that before this, the secretary of the Supreme Security Council of Iran Ali Shamkhani announced 13 possible scenarios for US revenge for
murder
Suleimani, adding that even the "smallest" of them "will become a nightmare for America."