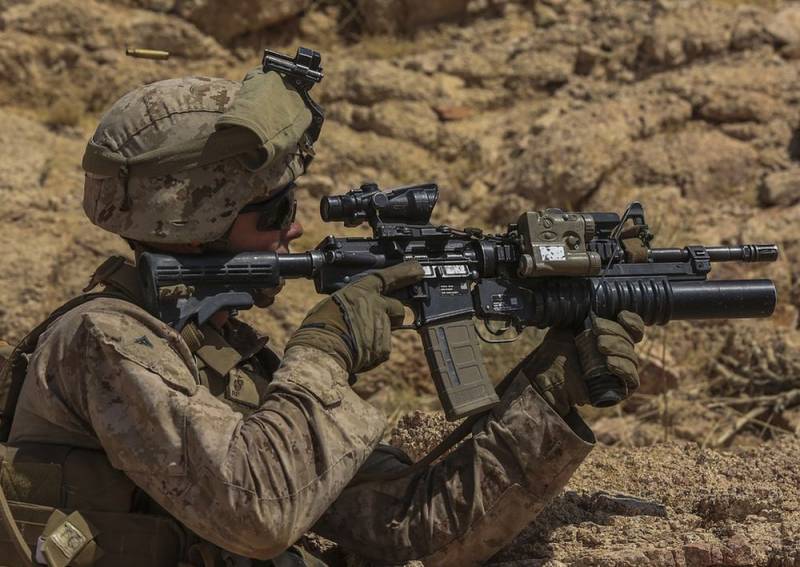 The day before the rocket
attacks
Iran at US military facilities in Iraq, some US media described the course of a possible Washington war against Tehran. Moreover, the forecasts, after analysis, turned out to be unpleasant for the stronghold of "democracy."
For example, a large article by The National Interest magazine describes how a possible US military operation against Iran could be a serious problem for Washington. It is noted that in this conflict, called "asymmetric", the parties will have different goals and indicators of success.
According to the forecast, in the event of a war, the United States will try to deliver a powerful blow to the army and other armed groups of Iran. In this case, the primary task will be to destroy the Iranian air defense. In turn, Tehran will try to do serious damage to Washington so that the conflict goes into a protracted phase, after which it will try to direct public opinion in the United States in the right direction. In addition, it describes the possibility of a geographical expansion of the war to other countries (Syria and Iraq), as well as Iran's striking at Israel.
It is said that Iran will have "many opportunities" to overcome the US military advantage. First of all, this concerns the logistics of American troops in the region. Infrastructure is the weakest point, because the troops need to be provided with everything necessary. At the same time, Iranians can paralyze the Strait of Hormuz, which will inevitably affect the world oil market, and their hackers are able to carry out various cyber attacks.
It is emphasized that the most risky may be an invasion of Iran. It's simply impossible to hide preparations for a military operation of this level. The publication recalls that more than 82 million people live in Iran, and the country's territory is 1 square meters. km (648th in the world), i.e. more than France, Germany, the Netherlands, Belgium, Spain and Portugal combined.
Attention is also paid to the "insidiousness" of the geographical features of Iran, there are mountain ranges and deserts. It is also clarified that Ankara, with which Washington has ruined relations, is unlikely to sympathize with the US military venture, despite the status of a NATO member country.
According to experts of the publication, the United States will require at least 1,6 million troops for the occupation of Iran. The war will lead to the deaths of hundreds of thousands of people, and possibly even several million people.
Attention has been drawn to the fact that Iran is associated with various paramilitary movements in Iraq, Syria and Afghanistan. So the war with Iran can spread rapidly throughout the region.