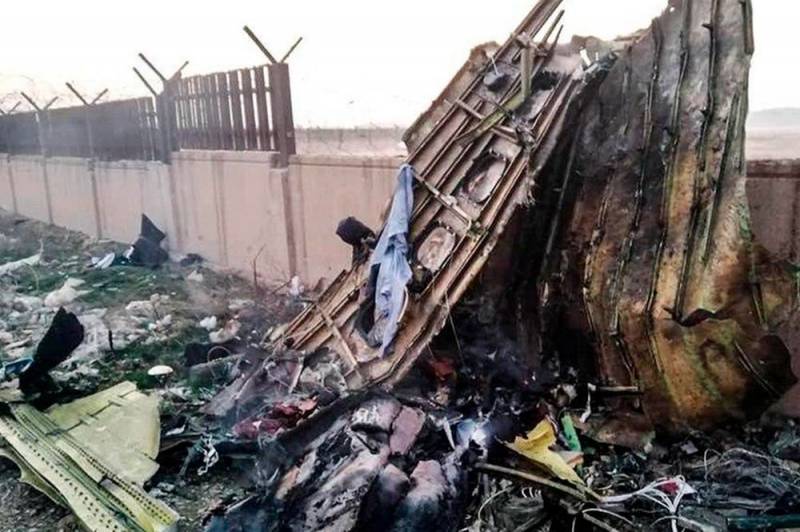 January 8, 2020 airliner Boeing 737 "Ukraine International Airlines" (UIA) crashed shortly after departure from the airport. Imam Khomeini in Tehran. According to information, from 167 to 180 people were on board. There are no survivors.
According to reports, the UR-PSR flew on a PS752 flight from Tehran to Kiev at 5:15 a.m. local time (4:45 a.m.). As aviation monitoring services specify, the latest information about the location of the board was obtained in the area of ​​the city of Parand, near Tehran (2-3 minutes after departure).
At the same time, Iranian media report that the cause of the terrible disaster, most likely, is the technical problems that the airliner could encounter in flight. In turn, the pro-American media hastened to suggest that the Iranians could accidentally shoot down the board, since around this time Iran
inflicted
ballistic missile strike at US facilities in Iraq.
According to the head of the emergency department of Iran, Kassim Nizami, most of the passengers on this airliner were Iranians. He clarified that a fire occurred inside the engine compartment of the airliner, so other versions of the disaster, except
technical
are not considered. He denied rumors that the board could be shot down by a rocket.
The desire of some media outlets to link this tragedy with the situation in the Greater Middle East is understandable. Indeed, according to their logic, each conflict should have its own Boeing with the dead passengers and crew.
It should be noted that the Ukrainian company UIA has a really outdated fleet. So the likelihood of a serious technical malfunction is very high. Photos from the crash site have already appeared on the web. We express our condolences to the families and friends of the victims.