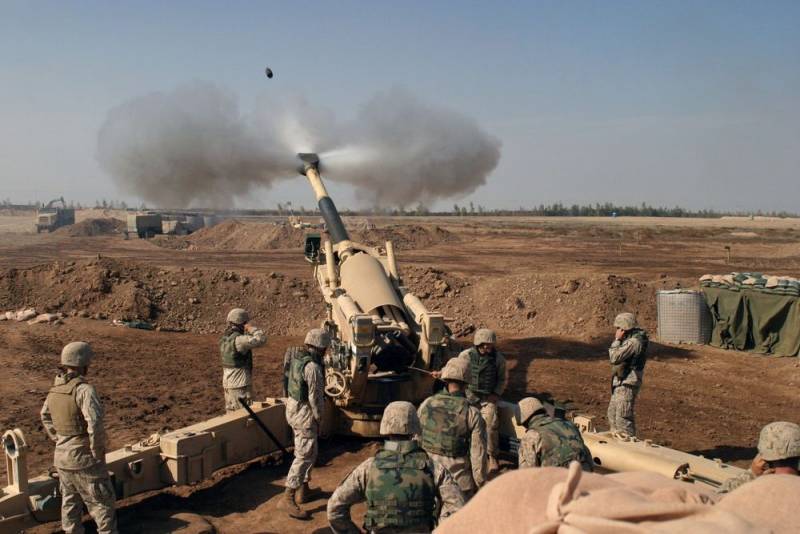 We recently reported how the parliament of Iraq
demanded
withdraw US troops from the country, and from Washington
informed
that Tehran brought its missile troops on full alert. And so, it became known that official Baghdad began preparing a mechanism for the withdrawal of foreign troops from the country.
This was told to the media by the representative of the Commander-in-Chief of the Armed Forces of Iraq, Abdel Kerim Half. He specified that the government has already limited the movement (ground and air) of the forces and means of the international coalition and "will not allow them to move anywhere."
The activities of the international coalition in Iraq will be limited to consultations, armaments and training of military personnel, and the armed forces will withdraw from Iraq <...> The latest American strikes are stupidity about which it is impossible to remain silent
- said Half.
A senior Iraqi military emphasized that Washington did not inform the Iraqi general command of its operations.
It should be recalled that on January 3, 2020, the Americans killed in Iran, using a missile "defensive strike", Iranian general Suleimani. Before this, December 29, 2019, U.S. aviation
inflicted
a number of similar "defensive strikes" against the facilities of the Shiite organization Kataib Hezbollah in Iraq and Syria. This was allegedly done in response to the attacks of this movement against American targets, military personnel and personnel stationed in Iraq. By the way, it was after the specified bombing at the end of 2019 that the indignant local Shiites went to storm the US Embassy in Baghdad. So, it is not for nothing that the Iraqi authorities regarded the "defensive attacks" of the Americans as a violation of the conditions for the deployment of US troops in their country.