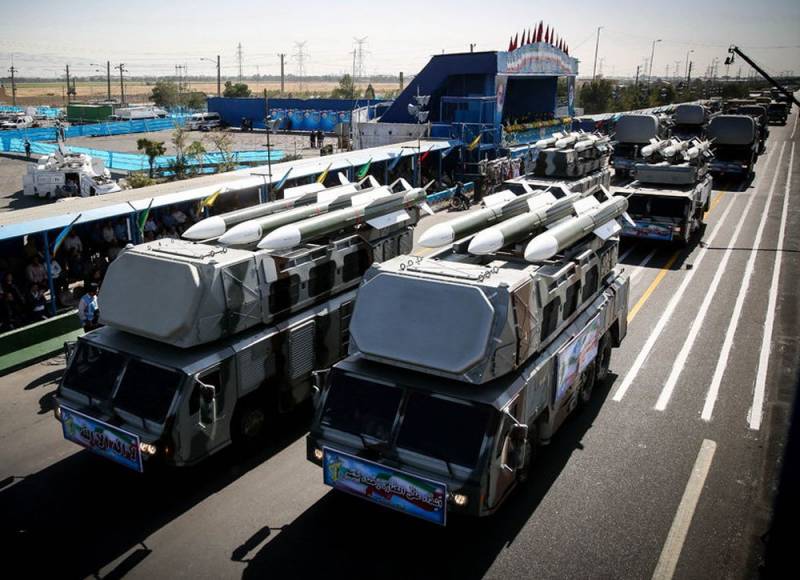 Recently we
informed
how the Pentagon claimed responsibility for the assassination in Baghdad, with the help of the "Quds" special forces commander of the Islamic Revolutionary Guards Corps (IRGC) Iran's general Kassem Suleimani, and how the Iraqi parliament demanded the withdrawal of US troops from the country. And now, the US military and officials are reporting that Iran has put its missile forces on high alert, and Iranian military aircraft are moving near the Iran-Iraq border.
Moreover, the Americans cannot establish "for defense or for attack" Tehran is taking such steps against the background of the ongoing "peace-loving" statements from Washington.
In turn, Iraqi President Barham Saleh said that his country should not allow another war with Iran. He expressed concern that Baghdad might be embroiled in "another round of conflict." In his opinion, "this will have terrible consequences," both for Iraq and the region as a whole. So Saleh intends to do everything possible to "maintain restraint" and "move away from the brink."
At the same time, the Iraqi president did not say anything about the withdrawal of US troops from his country. But he stressed that Iraq needs to "have very good neighborly relations with Iran." He added that such
policy
applies to other neighboring countries, so it is necessary that "all key players sit at the table."
At the same time, Saleh is not going to "put up with aggression and attacks", "whoever carried them out". He considers the killing of an Iranian general, as well as the deputy head of the Shiite militia of Iraq, Abu Mahdi al-Muhandis, to be a great grief.
Previously we
Reported
that Washington was seriously worried about Tehran's possible arms purchases from Moscow in mid-2020. At this time, the five-year embargo on the supply of arms to this country is just ending. The list included Su-30, Yak-130, T-90 tanks, S-400 air defense systems, Bastion air defense missile systems and other products.