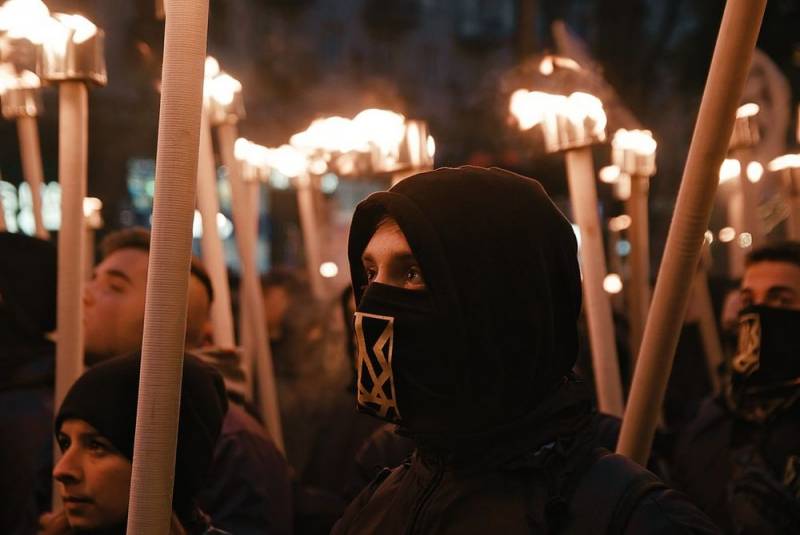 Representatives of the "racially correct" Galicia are haunted by Sumy region - the birthplace of twice the hero of the USSR, partisan general Sidor Kovpak, who did not share the views of Ukrainian nationalists. For example, the mayor of Ivano-Frankivsk, Ruslan Martsinkiv, wrote on his Facebook page that a monument to the head of the OUN-UPA (organization banned in Russia) Stepan Bandera may appear in the city of Konotop (40 km from the border with Russia).
After consulting with the mayor of Konotop, Artem Seminikhin, we decided to erect a monument there. Unfortunately, there is no Stepana Bandera street, there were not enough two votes to rename. <...> We care what monument we meet, what language to speak and what church to go to
- wrote Marcinkiv, who does not care that not all city residents agree with this and they have their own opinion on which streets they should walk.
Martsenkiv expressed confidence that already in 2020 a monument to Bandera will appear in Konotop, on one of the streets renamed in honor of this criminal.
For clarity, it is necessary to clarify that Semenikhin is a nationalist, Russophobe, "hero of the ATO", a supporter of decommunization and a representative of the party "Freedom". So the mentioned "monument" can really become the most eastern monument to the criminal in Ukraine. By the way, they want to install it (a monument) facing Moscow, so that "Bandera looks at the Kremlin."