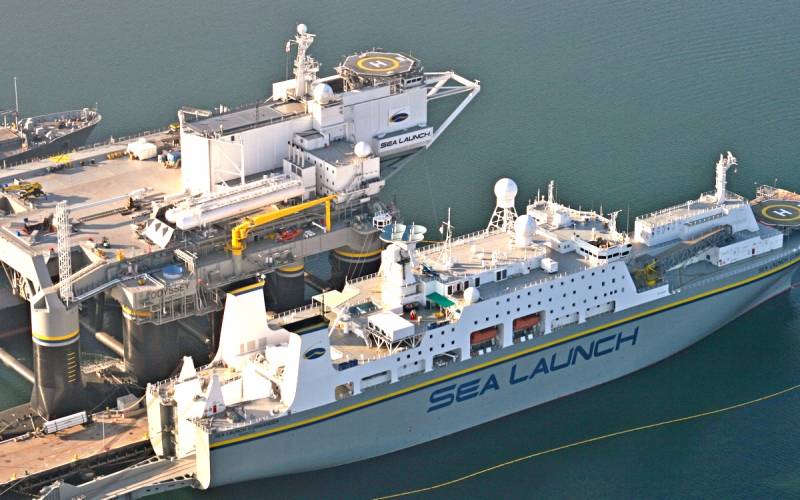 S7 and RCC Progress began a joint discussion of the parameters for a promising launch vehicle designed for future launches from the Sea Launch platform. This was reported by the agency the day before.
TASS
with reference to the press service of the enterprise.
At the moment, the coordination of tactical and technical requirements and the timing of the main stages of work. In June 2019, the head of Roskosmos, D. Rogozin, announced that the state corporation was ready to supply S7 companies with components for the future rocket or to completely build the carrier in accordance with the terms of reference.
Recall that a month earlier, representatives of S7 Space reported that in 2020 the launch platform Odyssey and the assembly and command ship of the floating spaceport would be sent from the current base in California to the Far East. For this, the company has all the necessary permits, including from the US State Department.
S7 Group Holding, which includes S7 Space, is the full owner of the Sea Launch complex. Until the end of May 2014, 36 launches were made from the platform, 32 of them were recognized as successful. After the "transfer" to Russia, the floating spaceport will be temporarily based in the port of Slavyanka.