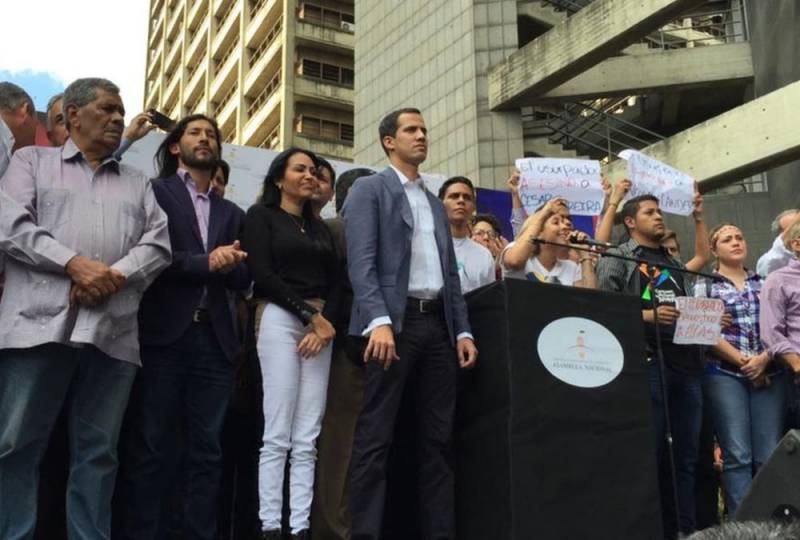 On January 5, 2020, the Venezuelan National Assembly (unicameral parliament) elected Luis Eduardo Parra as its chairman (head, speaker), removing Juan Guaido, who at the end of January 2019 appointed himself "president" of the country. Naturally, Guaido himself, his supporters, representatives of the United States and the "democratic public" of the planet did not recognize this vote, considering it not consistent with the Constitution of Venezuela.
Venezuelan President Nicolas Maduro welcomed the vote. By the way, Franklin Duarte and Jose Gregorio Noriega were elected the first and second deputies of the speaker.
After the vote, Guaidó said the country's parliament had discredited itself, so a "real vote" would be held on the street. According to Guaido, the "dictatorship" of Nicholas Maduro "committed another
political
miss ", and only" 26 or 29 deputies "attended the meeting within the walls of the parliament.
As a result, the opposition media reported to Caracas that the "sitting" of parliamentarians who had elected Guaido as the speaker was held by the newspaper El Nacional. There were allegedly 100 deputies out of 167 present. Juan Pablo Guanipa and Carlos Berrizbeitia were appointed Guaido deputies.
At the same time, the reaction of the "international community" followed. The Organization of American States (OAS) said they recognize Guaido as head of the Venezuelan parliament. From the European Union and the US State Department, they said that they continue to consider Guaido as the head of the parliament of this Latin American country. In fact, the opposition trampled on the legislation of their own country and the approval of their actions by the West. Something similar was almost a year ago when Guaido proclaimed himself "president." True, then the extras on the street were much larger than now.