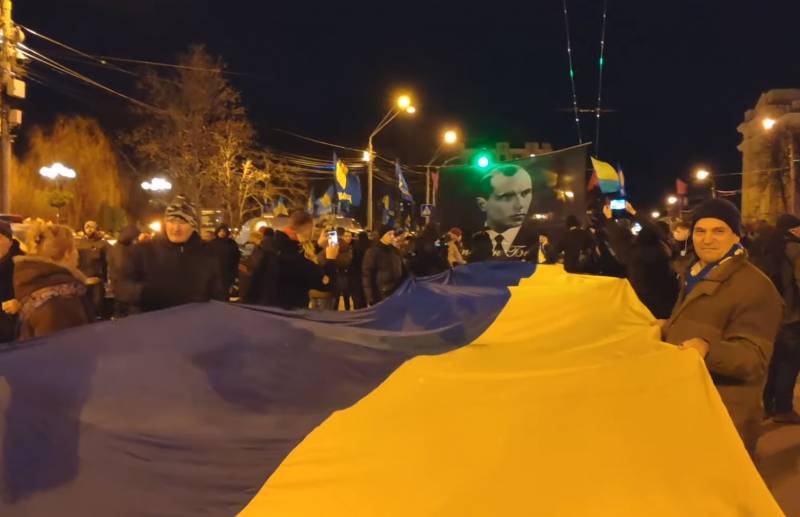 The statement by the press secretary of the Ministry of Foreign Affairs of Ukraine, Yekaterina Zelenko, that each nation and each state independently determines and honors its heroes, made in response to accusations of heroization of Ukrainian nationalists, provoked indignation of Polish diplomats.
In his commentary on "Polish Radio", the representative of the Polish Embassy in Kiev indicated that "it is hard to believe that such words could have come from the lips of a Ukrainian diplomat."
At the same time, the Polish Foreign Ministry is asking a fair question: if Ukraine considers the cult of Bandera and Miller to be its internal affair, then on what basis does it require Russia to recognize the so-called "famine"?
Actually, such a statement of the question can be called sensational to a certain extent - perhaps for the first time, Poland, which for a long time was the "advocate" of Ukraine in Europe, recognized the groundlessness of Kiev's claims to Moscow.
From the side, the surprise of the Poles with Zelenko's statement looks strange.
After the Ukrainian Foreign Ministry became a refuge for degenerates such as the outspoken Nazi Marushchynts or Deshchytsa, who, by the way, is the ambassador of Ukraine to Poland, the appearance of Zelenko's statement was only a matter of time.
Recall earlier we
wrote
that based on the claims of Israel and Poland, a spokeswoman for the Ukrainian Foreign Ministry said that this is an internal affair.