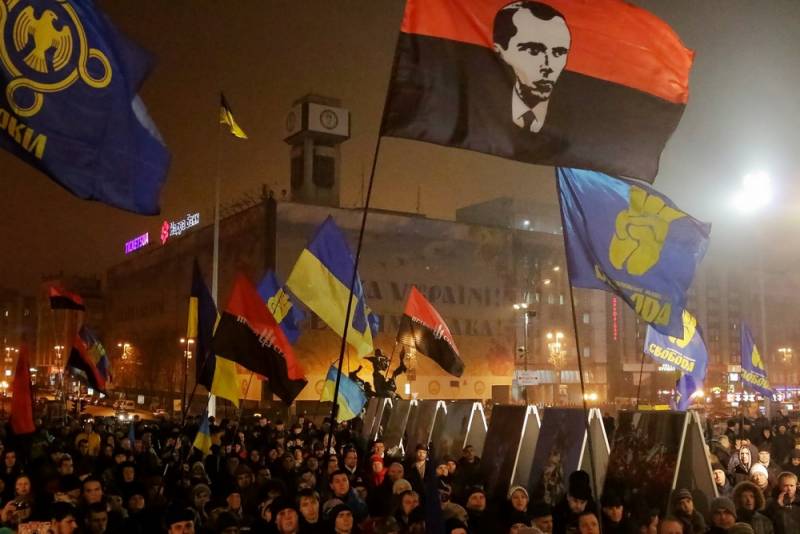 The hopes of Ukrainian voters that with the advent of Vladimir Zelensky to power, the country will begin to get rid of Bandera's nationalist garbage, did not materialize.
This is evidenced by the statement by the press secretary of the Ukrainian Foreign Ministry, Yekaterina Zelenko, which she made in response to the judgment of the glorification of the Organization of Ukrainian Nationalists and the Ukrainian Insurgent Army (OUN-UPA) * from the ambassadors of Poland and Israel.
According to Zelenko, who expresses the official position of Kiev, "the revival and preservation of the national memory of the Ukrainian people" is "one of the priorities of the state
policy
».
The representative of the Ukrainian Foreign Ministry noted that there are "figures, institutions and even countries" who want to use this topic for "discord between Ukrainians and other peoples."
Then Zelenko suffered the nonsense laid out in such cases about the "friendship and partnership" relations of Ukraine with Poland and Israel, the significance of which is "difficult to overestimate."
However, listening to Zelenko's statement, she did not lose the feeling that she was jealously jealous of the chief specialist of the press service of the Lviv City Hall Sofia Semchishin, who is not limited by diplomatic etiquette, and can, without regard to the international community, write insults to Jews on her Facebook page and Poles.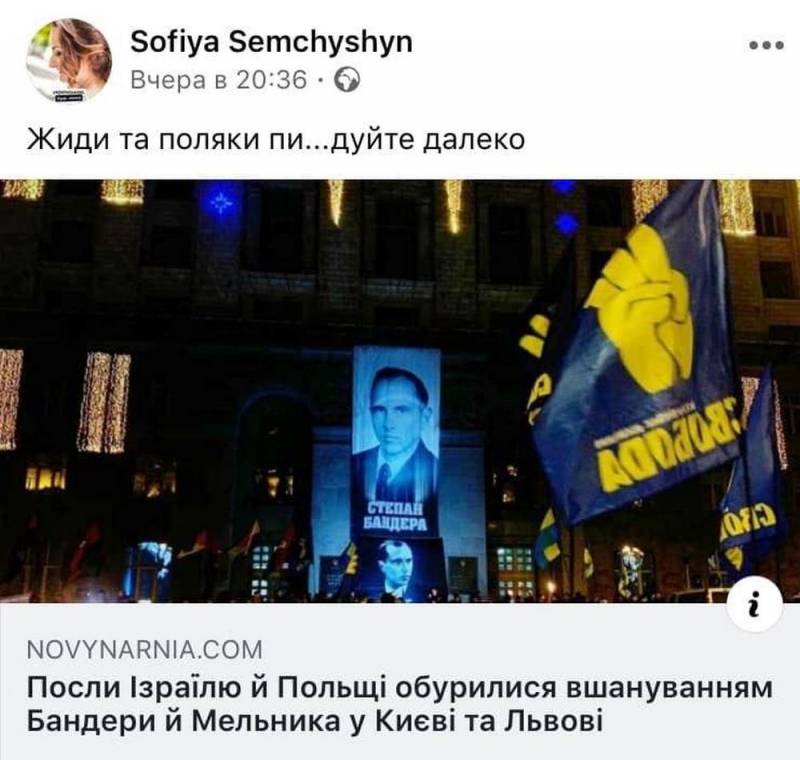 Is it necessary to say that Sofia Semchishin is the daughter of a crazy nationalist Irina Farion?
At the moment, the record is hidden by the administration of the social network, but the screenshots have already scattered across the Ukrainian media, and on the page itself you can read the comments of the Poles on this matter.
* -Organization, in respect of which the court adopted a final decision on the liquidation or prohibition of activities on the grounds stipulated by the Federal Law "On Countering Extremist Activities".