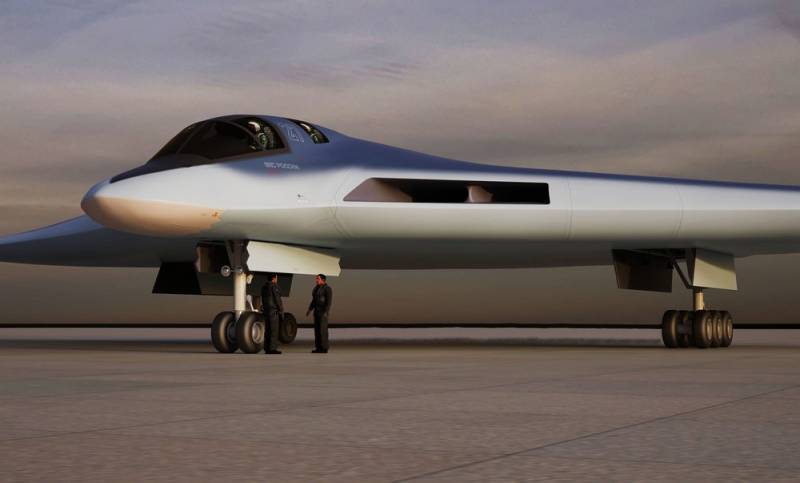 American experts evaluated the potential of Russian aircraft manufacturing and, on the basis of available information, suggested which combat vehicles would appear in the Russian Air Force in the future.
Military Watch published material whose authors compiled an imaginary rating of Russian future combat aircraft. In the first place, American experts put the promising missile carrier PAK DA, the first flight of which is expected no later than 2025.
Further, the authors of the material predict the appearance in Russia of such combat vehicles as the MiG-36, MiG-41, Su-60 and Yak-150, which will receive improved characteristics of their predecessors.
Thus, the MiG-36 will become an improved version of the medium MiG-29 fighter with the capabilities of evading radar detection, and also will include a number of
of technologies
used on the MiG-35. The combination of these factors, according to the expert, will allow us to rank the new combat vehicle in the 4 ++ generation.
The MiG-41 will be the further development of all the best that is in the MiG-25 and MiG-31: the new machine will be able to reach Mach 5 speed, its armament will be hypersonic ammunition, and the ceiling will be in near space.
The Su-60 will be a logical continuation of the existing Su-57 and will be the first Russian sixth generation air superiority fighter.
The Yak-150 fighter will become the heir to the Yak-141 vertical take-off and landing aircraft, the creation of which was prevented by the collapse of the Soviet Union, and will be intended for use on light Russian aircraft carriers that will be laid down in the near future.
American experts attribute such a breakthrough to the fact that Russia managed to overcome the stagnation phase in the aircraft industry and start implementing new projects from scratch.