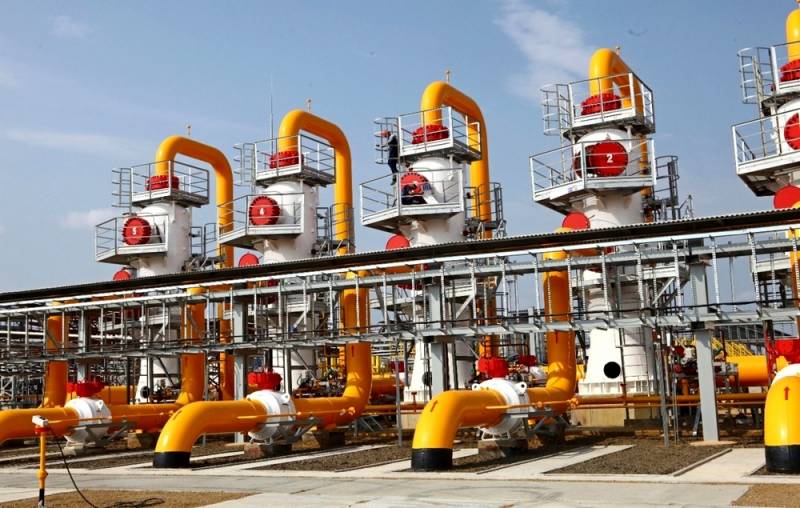 Data on the volumes of Russian gas transit through Ukraine on the first day of 2020 showed a five-fold drop in comparison with the December average, when pumping was still under the old contract.
As the
RIA News"
referring to the Operator of the GTS of Ukraine, if the average December indicator for transit volume was 261 million cubic meters, then in the first days of January this indicator fell to record low numbers: on January 1, only 49,3 million cubic meters of gas were pumped, and 2 January transit volumes fell to 38,8 million cubic meters.
At the same time, the Ukrainian operator announces the fulfillment of all Gazprom's requests for the transportation of "blue fuel" to the countries of the European Union and Moldova.
Presumably, the drop in volumes may be due to the unprecedentedly warm winter and the fact that amid the protracted negotiations between Russia and Ukraine last year on gas transit, the Europeans were reinsured and filled their storage facilities beyond normal volumes.
Be that as it may, there is no doubt that within the year the entire volume of Russian gas stipulated by the new agreement will be pumped through the Ukrainian gas transmission system, since Gazprom is unlikely to want to face Ukrainian lawsuits in European arbitrations for the second time.
In particular, taking into account the obviously anti-Russian position of these arbitrations, the result of which are decisions on billions of dollars in compensation in favor of Ukraine.