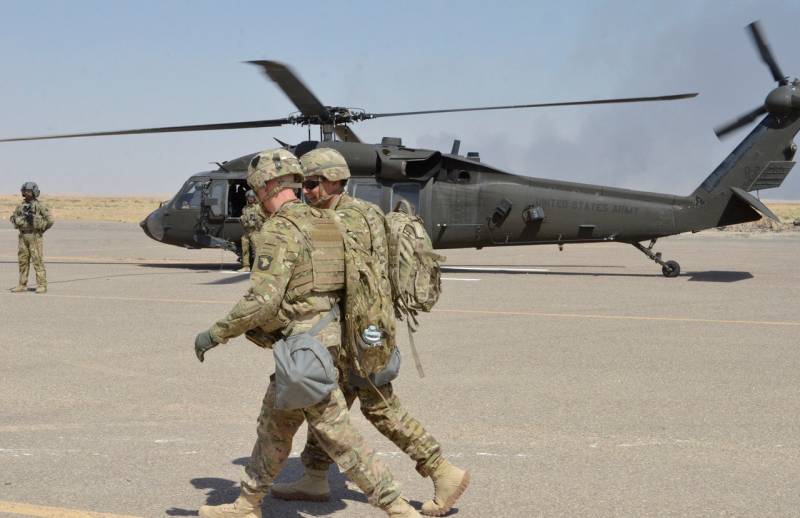 Recently we
Reported
as the Pentagon admitted to the liquidation, in Iraq, the commander of the Quds special forces of the Islamic Revolutionary Guards Corps (IRGC) of Iran, General Kassem Suleimani and the reaction to this of Tehran, Baghdad, Moscow, Beijing and Damascus. Now it became known how the United States and Israel are preparing for Iran's retaliatory actions.
A few hours after the US military took responsibility for the assassination of an Iranian general, the US State Department urged the country's citizens to urgently (immediately) leave Iraq because of the "suddenly" increased tension there. This is stated in the official Twitter account of the bureau of consular affairs of the US Foreign Ministry. In addition, a statement from the US Embassy in Iraq clarifies that "US citizens must leave the country by plane, if this is possible," or go to neighboring states by land.
Moreover, as the American media inform, referring to officials and the military, after the specified special operation, the planes of the US Air Force with military personnel on board flew from their bases located on the US East Coast. It is noted that the redeployment of troops began immediately after the Supreme Commander-in-Chief (US President Donald Trump) gave the order to launch a "defensive strike", with which Suleymani and his entourage were eliminated.
It is also reported that the American Patriot air defense systems in Bahrain (a strategically important US stronghold in the region) are on alert. At the same time, however, it does not say where exactly and for what purpose the US Air Force planes with the military personnel on board went.
At the same time, the high alert of their troops was transferred from Tel Aviv. This is stated in the communiqué of the AOI press service, published in the official Twitter account. It is emphasized that in Israel they are really afraid of the threats of Iran.
In light of this situation, it was decided that Mount Hermon would be closed to visitors today. No further guidance for Golan residents
- explained from Tel Aviv.
At the same time, Iran's supreme leader (top leader) Seyyed Ali Hosseini Khamenei said that the death of his general would only double the motivation to resist the United States and Israel.