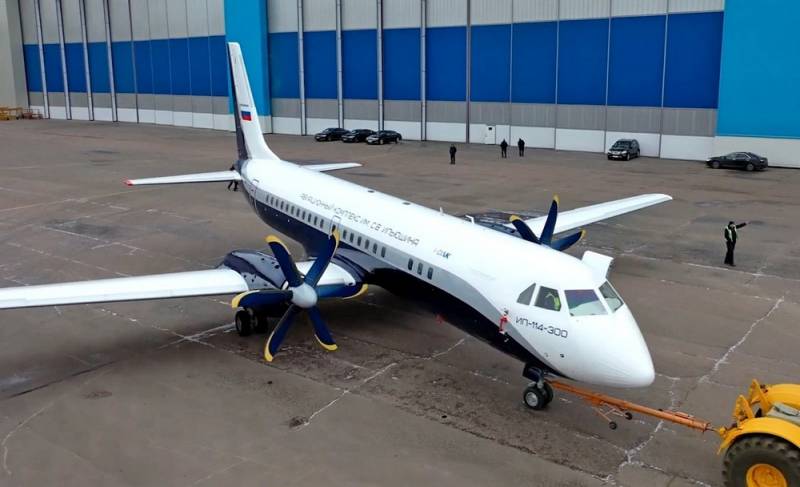 The press service of the S.V. Ilyushin Aviation Complex reports that the company's specialists completed the final painting of the first prototype IL-114-300.
As follows from the message, the unique livery of the aircraft will be used during the upcoming test and certification flights.
According to the director of the IL-114 program Maxim Kuzmenko, the coloring of the aircraft will help the company determine the appearance and composition of the coatings to be used on the serial IL-114-300.
It is extremely important for us that the coating has special protective properties, high weather resistance, strength, elasticity
- he specified.
The IL-114-300 passenger aircraft will be operated on local airlines. A feature of the assembly of the aircraft is its full localization at domestic airlines.
Recall that the S.V. Ilyushin Aviation Complex is the parent company of the UAC Transport Aviation Division.
Previously we
wrote
that according to the statement of the head of the UAC, Yuri Slyusar, the coming year 2020 will be the year of premiere in domestic aircraft construction: in addition to the Il-114-300, the Il-96-400 is expected to depart and the MS-21 is tested with the Russian PD-14 engine.