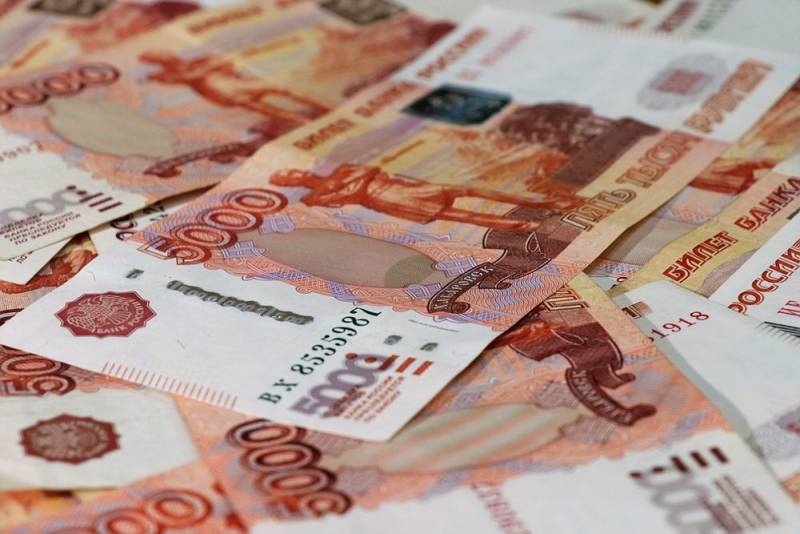 Recently we
Reported
as some Russian officials, for the sake of social justice, wanted to change the personal income tax (PIT) in Russia, abolishing it for poor Russians and raising it to 16% for everyone else. And now, other innovations and changes that await the citizens of Russia in the beginning of 2020 have become known.
Increase in pensions
So, in January 2020, all non-working pensioners in Russia will receive a pension increase of 6,6%. Although it's not much, it's almost twice as much as the official inflation rate for 2019. For clarity, it must be clarified that pensions in this category of Russians will grow by about 1 thousand rubles. per month. Moreover, the average pension in Russia will amount to 16,4 thousand rubles. per month.
As for the disabled and participants in the Great Patriotic War (WWII), their pensions will increase to 46,5 thousand rubles. per month and 39,9 thousand rubles. per month, respectively. We remind you that this year will mark the 75th anniversary of the Victory in World War II.
Tax Law Changes
It should be noted that from January 1, 2020, amendments to the tax code of Russia entered into force. Now, citizens who sold real estate (an apartment, a house, business buildings or a land plot) can not pay personal income tax if the tenure of this property exceeds 3 years. Previously, this rule applied to inherited real estate under a contract of gift from a relative, during privatization or transfer under a life-long dependent contract.
The main thing is that the term of ownership of real estate for sale without paying personal income tax has been reduced. However, there are nuances that should be clarified by the Federal Tax Service (FTS).
Loan payments
In the beginning of the year, the rules of consumer lending will change in Russia. For example, if a loan is designed for a period of up to a year, then the lender is forbidden to charge interest after the corresponding amount reaches 150% of the "body" of the loan. Previously, payments were limited to three times the size of the loan. By the way, this innovation also applies to microfinance organizations.
There will be more self-employed
From January 1, 2020, a special tax regime for the self-employed will be introduced in 19 more regions of Russia: in St. Petersburg, in the Leningrad, Voronezh, Volgograd, Nizhny Novgorod, Novosibirsk, Omsk, Rostov, Samara, Sakhalin, Sverdlovsk, Tyumen, Chelyabinsk regions, Krasnoyarsk and Perm territories, in the Nenets, Yamalo-Nenets and Khanty-Mansi Autonomous Districts, as well as in Bashkiria. The previously indicated special tax regime for the self-employed was in effect in Moscow, Moscow and Kaluga regions, as well as in Tatarstan.
It is worth recalling that self-employed with an income of not more than 200 thousand rubles. per month, they pay a tax of 4% for the provision of services to individuals, and 6% - for the provision of services to legal entities. It must be added that this tax includes payments to the Compulsory Medical Insurance Fund (MHIF), but does not imply deductions to the Pension Fund.
Waste collection and rise in price of automotive industry products
In November 2019, we
informed
readers that since 2020, the rates of utilization collection (utilization) in Russia for passenger cars will increase by an average of 110,7%. Now it has become a reality, in connection with which it is necessary to clarify that cars with engines up to 1 liter will be less affected by the new waste collection rates. In this segment, the increase will be 46,1%. In the most massive segment - cars with engines of 1-2 liters, an increase of 112,4%. At the same time, waste collection for cars with engines from 3,5 liters (premium class and SUVs) will increase by 145%. Moreover, many car market experts are convinced that this will inevitably lead to a rise in the price of new automotive products by 2-7%.
At the same time, from January 1, 2020, car dealerships got the right to register cars on their own and sell them already with numbers. For this, car dealerships need to register in a special registry.
Matters of demography and motherhood
In 2020, the Russian government will resume indexation of maternal capital. The amount will grow by 3,8% to 466 thousand rubles. For this important matter, improving demographics in the country, 325 billion rubles are provided. Moreover, balances of funds on partially spent certificates will also be indexed. At the same time, the maximum amount of the maternity allowance will increase by 21 thousand rubles, i.e. up to 322 thousand rubles, and the maximum possible allowance for child care will be 27,9 thousand rubles. per month.
Drugs are marked
On January 1, 2020, the requirement for mandatory labeling of drugs in Russia entered into force. Now on the packaging you need to put a special code. It will allow you to track the path of drugs from the manufacturer to the pharmacy counter. So, not only government agencies, but also ordinary citizens who buy them can verify the authenticity of drugs.
Parcels will rise in price
In the beginning of 2020, residents of Russia will have to pay fees for receiving parcels from foreign online stores if their cost is more than 200 €, and not 500 €, as before. At the same time, the rate of the duty itself was halved, from 30% to 15% of the price of the goods. Moreover, the maximum weight of the parcel will remain at the level of 31 kg. But for each "extra" kilogram of weight you have to pay two €. Here it is worth paying attention to the fact that if both the weight and the threshold cost of the parcel are exceeded, it will be enough to pay only the larger of the two amounts (duties).
Russian Railways improves service
Starting January 1, 2020, Russian Railways OJSC (Russian Railways), a Russian state-owned vertically integrated company, made it free for everyone to use toilets at 344 Russian railway stations with long-distance trains. Previously, only train passengers could use the toilets there upon presentation of tickets (departure within three hours or arrival no more than an hour ago), as well as a number of privileged categories of citizens. For objectivity, it is worth noting that a free toilet service was provided at 80 stations even before the entry into force of the new rules.