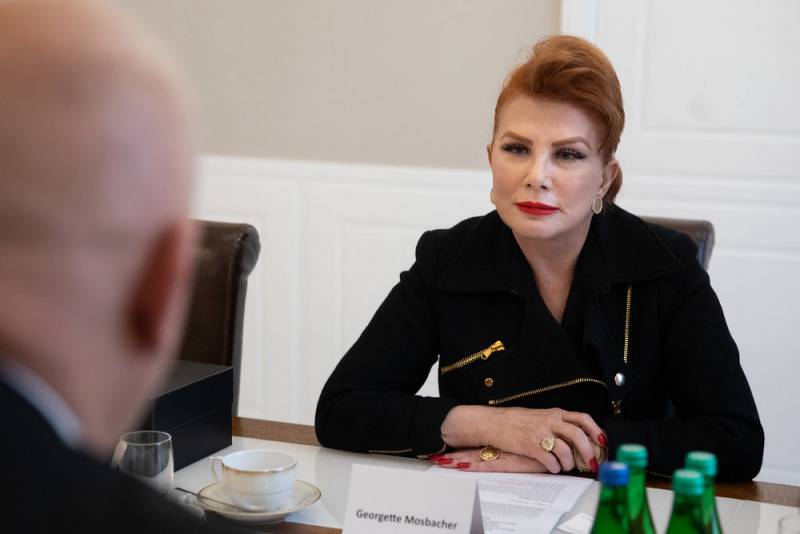 Employees of the American diplomatic corps, it seems, are not familiar with the well-known expression that it is sometimes better to remain silent.
The American ambassador to Poland, Georgetta Mosbacher, decided to "help" her wards from Warsaw and intervened in the dispute between Russia and Poland about the pre-war years.
On her Twitter page, the diplomat said that World War II was unleashed by the fascist dictator Adolf Hitler and USSR Secretary General Joseph Stalin:
Dear President Putin, it was Hitler and Stalin who agreed to start the Second World War. It is a fact. Poland was the victim of this terrible conflict.
The ignorance of history, which was demonstrated by Georgette Mosbacher, immediately became the subject of ridicule both from the Russian Embassy in Poland and from the users of social networks.
Dear Madam Ambassador, do you really think you know more about history than about diplomacy?
- wrote Russian diplomats.
Twitter users who were not bound by diplomatic etiquette spoke much harder.
So, Romul_fcdin @ rtitov1, wrote:
Well done, ambassador, sit down, two in history.
And @DrSchultc ironically remarked:
Joint photographs of Hitler and the Polish president Pilsudski - he saw Hitler and the British Prime Minister Chamberlain - he saw Hitler and the French Prime Minister Deladier too. Help me find a joint photo of Hitler and Stalin, otherwise the Poles say that the USSR attacked them.
It is worth noting a certain duplicity of the American ambassador to Poland. Not so long ago, Mosbacher provoked a scandal, saying that Poland was responsible for the revival of anti-Semitism on the European continent. And if it were not for Duda's desire to bend to the United States, Mosbacher would hardly have remained in Warsaw as the American ambassador.