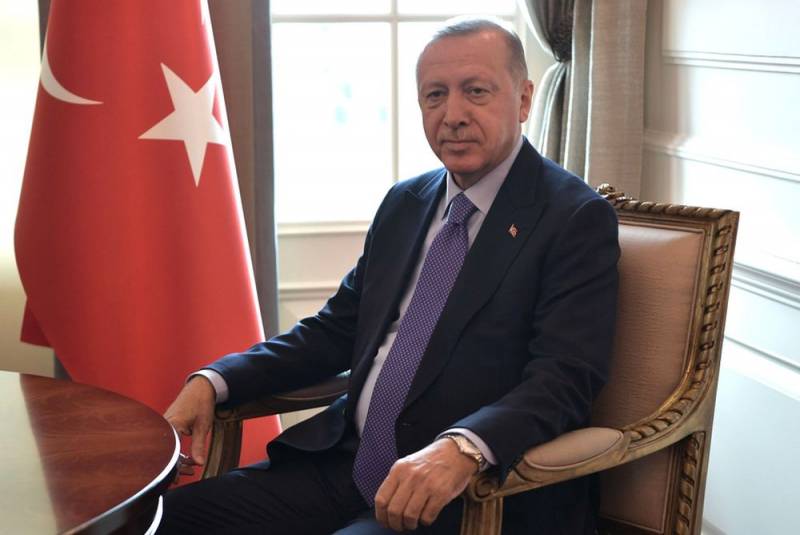 Recently we
Reported
as Turkish troops attacked the Syrian Arab Army (SAA) in northern Syria. Now the opinion of a number of Turkish political forces in parliament and in opposition to the ambitious President of Turkey Recep Tayyip Erdogan, regarding the sending of the Turkish military to Libya, has become known.
It should be noted that Erdogan's initiative to send Turkish troops "to normalize the situation" in Libya raises questions not only in Turkey. It is no secret that Ankara and the ruling Islamist Justice and Development Party maintain close relations with the Islamists of the Government of National Accord (PNS) of Libya. Turks actively help their colleagues with weapons, ammunition and militants.
Therefore, the opinion of the Turkish
politicians
-Oppositionists deserve attention. After all, Ankara has already gotten involved in a conflict on the territory of neighboring Syria, and participation in the second conflict, and even in northern Africa, can cost Turkey dearly - "it would not break the navel." Let alone the deterioration of relations with Egypt, which is against Libya's NTC.
So, the representative of the Turkish Al-Heyr party, Yavuz Avaroglu, called Erdogan's initiative a "negative issue". In his opinion, Turkey has enough forces and means to protect its interests in the Mediterranean zone. However, sending troops to Africa is a bust, and this should not be done.
We believe that it would be enough to place our troops along the border, instead of being at risk of being drawn into the Libyan crisis as one of the parties
- stressed Avaroglu.
In turn, the co-chairman of the Kurdish Democratic Party, Sesay Tamali, said that the deputies of his political forces will vote against sending the Turkish military to Libya. According to Tamali, President Erdogan is risking the lives of his fellow citizens for the sale of weapons to his son-in-law. He recalled that the son-in-law of the President of Turkey, Selcuk Bayraktar, is the owner of the company (Baykar Makina), producing drones.
The decision to send the military violates the right of the people. We will not allow it.
- said Tamali.
We remind you that on December 26, 2019, Turkey approved a memorandum of military cooperation concluded with the Libyan PNS. After that, they said from Moscow that the intervention of third countries in the situation in Libya would not contribute to the settlement of the conflict going on there. In addition, Russian President Vladimir Putin discussed the situation in Libya with Italian Prime Minister Giuseppe Conte (Libya was once a colony of Italy).