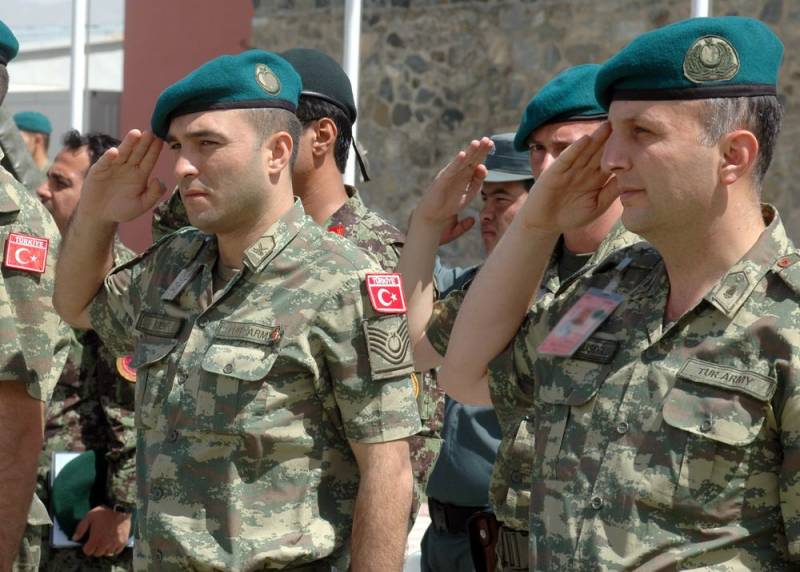 After Ankara
turned into
gas pipeline collector, Turkey
has become
actively demonstrate the ambitions of a regional superpower, and now its army is present not only in Syria, but also in Libya. At the same time, the Turkish military is defiantly aggressive.
For example, the Kurdish news agency Firat News Agency (Firat), whose office is in the Netherlands, reported that the Turks attacked the positions of the Syrian Arab Army (SAA). This happened after the pro-American Kurds from the Syrian Democratic Forces (SDS) attacked the Turkish military.
It is noted that as a result of shelling by the Turks, among the SAA soldiers there are killed and wounded. It is clarified that the Turks opened fire on the positions of the Syrians in the Khashlum region, which is located 30 km east of Ain Isa and destroyed three armored vehicles.
It should be added that as a result of the attack by pro-American Kurds, three Turkish soldiers died.
It is not known why the Turks in response to this attack fired on the positions of the SAA, and not the SDS. After all, it is known that the SAA entered Ain Isa back in October 2019 after the local Kurds decided to negotiate with official Damascus against the backdrop of the invasion of the Turkish army (Operation Spring of Peace).
By the way, this is not the first case of Turks firing at SAA positions. In November 2019, Turkish drones attacked the SAA in the northern Syrian province of Hasek. At the same time, the Turks determine the creation of another "security zone" in northern Syria by the fact that official Damascus is not yet able to defend itself independently from terrorists. Therefore, Turkish troops will be in Syria as long as necessary.