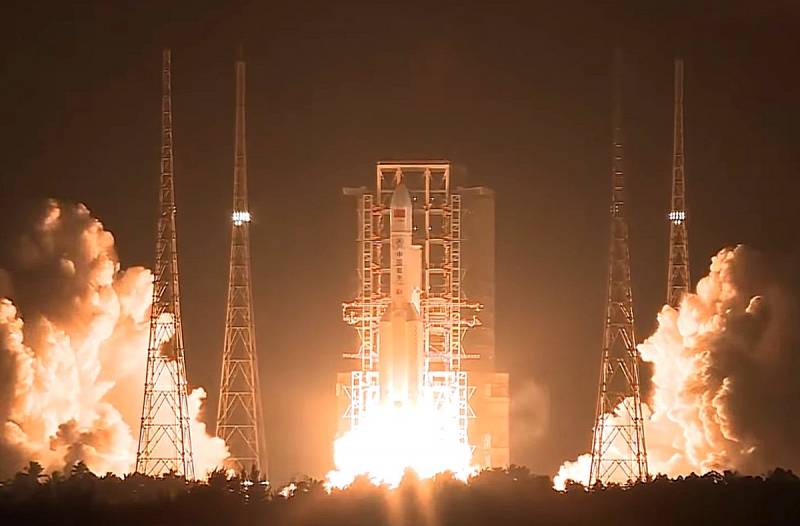 On Friday, December 27, China successfully launched its largest Changzheng-5 launch vehicle. The launch took place in Hainan Province in southern China. The current mission of the launch vehicle was to launch the Shijian-20 satellite, which will operate in a geostationary transitional orbit and will be able to meet the development needs of the telecommunications sector of the Middle Kingdom for the next 5-15 years.
It is worth recalling that this was the third launch of Changzheng-5. The first took place in 2016. Then the carrier successfully launched the Shijian-17 spacecraft into orbit. Then, in 2017, the rocket launched with the Shijian-18 satellite, but, for technical reasons, the latter was never able to enter orbit.
The height of the largest Chinese missile reaches 57 meters, diameter - 5 meters. At the same time, the carrier will be able to display loads weighing up to 25 tons into low Earth and up to 14 tons into a geostationary transitional orbit.
In the future, the Changzheng-5 rocket should form the basis of the Chinese deep space exploration program, in particular the Moon and Mars. At the moment, China is actively developing
Technology
for the development of our natural satellite, and at the beginning of this year, the Chinese research apparatus for the first time in space history was able to reach the far side of the moon.