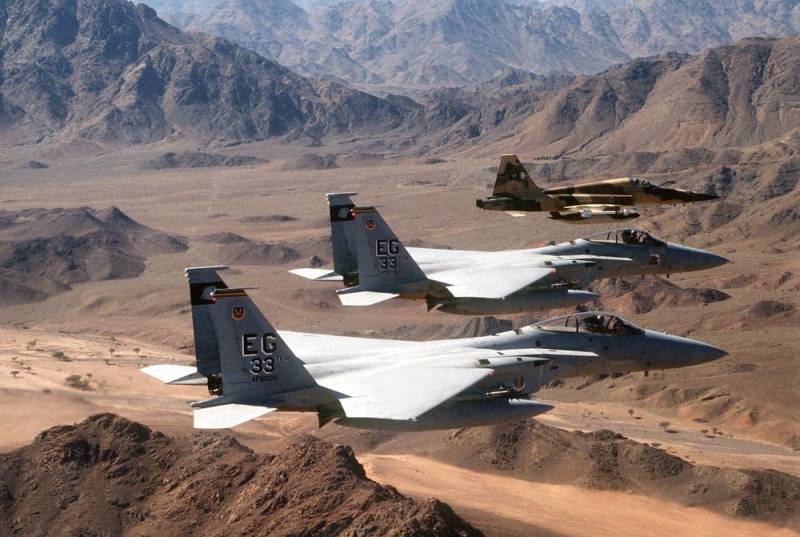 Despite the resistance of the inhabitants of the Middle East, the United States does not abandon attempts to "democratize" the region to the state of the Stone Age. This time, US aviation launched another "defensive" attack on various targets in Syria and Iraq.
For example, Iraqi President Barham Saleh has already complained that the Americans once again unceremoniously violated the sovereignty of his country by bombing the site of the Shiite organization Kataib Hezbollah in the city of Al-Qaim. The head of the Iraqi state called Washington's actions "absolutely unacceptable" and accused the Americans of violating bilateral agreements. In this case and. about. The head of the Iraqi government, Adil Abdul Mahdi, has already demanded an urgent meeting of the country's leadership on this issue. Arab media reported that as a result of the blow, one of the commanders and about 15 fighters of the said organization died.
In turn, they specified from Washington that they had delivered "defensive" attacks on only five targets in Syria and Iraq, promising not to stop there. This was told by the assistant to the head of the Pentagon, Jonathan Hoffman, emphasizing that such attacks are necessary to reduce the possibility of Shiites to carry out "attacks in the future." He said that out of five goals, three were in Iraq, and two in Syria.
These facilities are the weapons depots and command and control locations that KX uses to plan and conduct attacks on coalition forces
- added Hoffman.
It must be recalled that before this Shiites
inflicted
missile strike on a US military base in Iraq. Killed at least one American. In addition, the US military recently managed
chat
with the Syrian Arab Army (SAA), who accused the Americans of occupying part of the country.